Lab Technician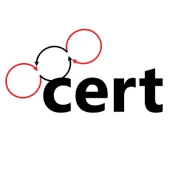 CERT Systems
Toronto, ON, Canada
Posted on Thursday, August 17, 2023
Who we are…
CERT Systems Inc (CERT) is on a mission to transform the way the world's most important chemicals are made. Our breakthrough electrochemical route to convert captured CO2 into valuable fuels and chemical feedstocks means that we can help the planet avoid over 500 million tonnes of emissions by 2035.
Who YOU are…
You have an entrepreneurial spirit and are motivated to work in a fast-paced, exciting environment. You are very organized and like to be an integral part of the day-to-day operations. Your number one priority is safety, and you consider yourself handy – you're ready to jump in to troubleshoot equipment and processes. You consider yourself mission-driven; you care about climate change, and you want to use your skills to help be part of a global solution.
What you'll do day-to-day
● Manage company's Health and Safety programs to ensure compliance and legislative requirements.
● Participate in the development, execution, and assessment of the company's 5S Lean Strategy.
● Ensure the implementation and monitoring of laboratory policies and standard operating procedures.
● Oversee the maintenance and calibration of laboratory equipment, ensuring that it is in good working order at all times.
● Procure and manage inventory of supplies and equipment for laboratory operations.
● Analyze and identify issues impacting laboratory operational performance and establish initiatives for continuous improvement.
Your qualifications
● College diploma or bachelor's degree in a scientific or engineering field.
● At least two years of experience in a lab technician, lab manager, or similar role.
● Hands-on experience in a research or industrial lab, with extensive wet lab skills and training is a must!
● Experience in an electrochemistry lab is an asset.
● Able to work in-person in our GTA location.