Data Associate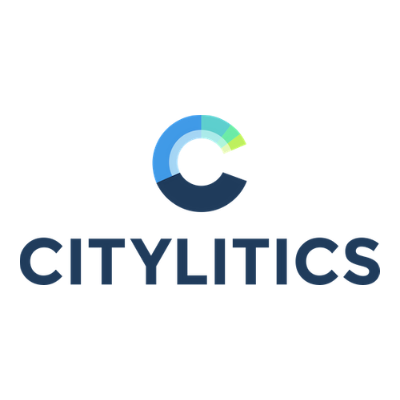 Citylitics
Data Science
Toronto, ON, Canada
Posted on Tuesday, April 11, 2023
Description
We are looking for a motivated and diligent Data Associate with a strong passion for data and problem solving. As a data associate you will be responsible for enforcing best practices on data quality, data management, creating reports and data analysis. Our team is challenged with the task of the extraction, organization and structuring of public documents related to infrastructure across cities in the US and Canada. The data we collect from these public documents are riddled with nuances and complexities making the data highly vulnerable to errors.
The position will be remote within GTA, occasional office presence will be required at our Downtown location
The ideal candidate is detail-oriented with a willingness to learn and has the ability to manage their time to meet multiple deadlines in a fast-paced environment. They will also be able to work independently and collaborate with the Product and Customer Success. The primary focus of this role will be the cleaning and standardization of our data; follow our specs and schemas and use our data ingestion tools to ensure timely and accurate uploads to our data warehouse.


What Will You Accomplish?
Own and manage data collection & cleaning tasks as part of our data roadmap and client-specific periodical reports.
Create and document a repeatable and successful research process that will be incorporated in our search tools and client-facing platforms, having a significant impact on how intelligence gets delivered within the infrastructure industry.
Attend meetings with clients to understand their needs, talk about Citylitics data and provide suggestions + recommendations on the best approaches to leveraging value from the various data products we offer.
Maintain the quality and integrity of Citylitics's data. Provide insights into the causes of data issues, remedying data inaccuracies, pointing out anomalies in our data, creating dashboards and building custom data quality reports.
Maintain our inventory of data sources and complete projects to expand our data universe as defined by our data roadmap.
Identify and propose ways to streamline and automate our data collection processes.
Create and document a repeatable and successful data collection process that will be incorporated in our data ingestion tools and have a significant impact on how intelligence gets delivered within the water industry.
Monitor and QA the output of our data pipelines ensuring we are achieving our data coverage, quality, and efficiency metrics.
Other duties as assigned
Requirements
Conscientious attention to detail, exceptional project organization skills, complete accountability for your assigned research goals, capable of driving projects independently and an impressive track record on previous projects
Strong communication skills; well-articulated in written form and able to present insights concisely and effectively
Advanced skills in Microsoft Excel
Working knowledge Python and SQL databases is a plus
A willingness to fail and find dead ends, but learn fast and make immediate adjustments
Benefits
Why Citylitics?
This is a rare opportunity to influence positive change within one of the biggest societal challenges of our generation (infrastructure).
You get to support a disruptive solution with a compelling value proposition into an industry that is eager to hear from you and in a market with no direct competition.
We live at the cross section of infrastructure, startup and data science. There is no other team like us in Toronto.
There is no corporate bureaucracy here. You will accomplish more here in a few months than what you would in a few years at a large, entrenched technology company.
Perks include health & fitness benefits, a training budget and work-from-wherever days in addition to your competitive salary and incentive plan.
Receive direct exposure to Artificial Intelligence, Data Science, Tech Entrepreneurship and Infrastructure Markets from our in-house subject matter experts and industry titans.
We work hard. We play hard. We are on a mission to solve infrastructure. We enjoy happy-hour patios and social events (though virtually these days)!
Citylitics is an equal opportunity employer. We are passionate about providing a safe workplace where everyone is accepted and has the opportunity to grow with us. We are committed to making diversity and inclusivity part of our culture!