Senior Account Executive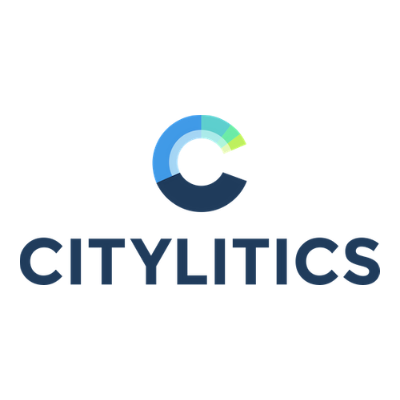 Citylitics
Sales & Business Development
Toronto, ON, Canada
Posted on Friday, April 14, 2023
Description
About Citylitics
Citylitics delivers predictive intelligence on local utility & public infrastructure markets

What is Infrastructure? It is the roadways you rely on to safely get to Grandma's house, it's the potable water that comes out of your kitchen tap that you wash your family's food with and it's the energy that heats our homes and powers our digital lifestyles.
Every year, trillions of dollars are spent on all areas of infrastructure to maintain our quality life and move our economy forward. However, our infrastructure is no longer equipped to meet the needs of the future. We hear about infrastructure failures, whether bridge collapses, power blackouts, or water main breaks, every day in the news. Climate change and extreme weather events are disrupting the basic infrastructure we took for granted for years.
Citylitics is solving the hardest data problems in infrastructure while building the market & opportunity intelligence platform that enables a faster, more transparent, and more efficient infrastructure marketplace. We turn millions of unstructured documents into high value intelligence feeds and datasets that are available on an intuitive user experience. Our goal is to enable solution providers to connect with cities with relevant infrastructure needs in a faster and more digital way than historic market channels. As more companies adopt our platform, cities & utilities will be able to access solutions that deliver on the promise of moving towards a more resilient, sustainable, and equitable infrastructure future.

Who Are We Looking For?

We are hiring a Senior Account Executive to join our rapidly growing Sales Team and make a visible and direct contribution to our business growth. Key responsibilities include qualifying sales opportunities; building new customer relationships; pipeline management/forecasting; developing & closing proposals; securing new Enterprise accounts and driving contract expansions.
The ideal candidate will be passionate about uncovering customer's biggest business needs and connecting them to Citylitics' products to ultimately drive significant value for our customers. Past experience or strong interest in Data & SaaS products is preferred for this role.
This position can be based out of our Toronto, Milwaukee, Austin Office or remote.
What Will You Accomplish?
Opportunity to work for one of the top 15 innovative analytics startups in Canada revolutionizing data intelligence.
Rapid career growth and untapped earning potential: You will have the opportunity to achieve rapid career growth and earning potential by successfully closing deals and growing existing Enterprise accounts as you execute on Citylitics' land-and-expand strategy.
Manage Sales Pipeline: You will manage the sales cycle from discovery, proof of concept, scoping, budget approval, close, and ongoing contract expansions.
Close Deals: You will be responsible for closing deals & hitting your assigned monthly targets.
Relationship Building: You will become a Trusted Advisor to your clients. You will build high level relationships with key decision makers and champions to ensure Citylitics is always top of mind as they expand their investments in Digital, AI, and Data.
Product & Industry Expertise: Develop industry expertise in public infrastructure markets and in Citylitics' products & data capabilities to create value to help connect the dots between customer needs and Citylitics' solutions.
Presentations: Deliver polished presentations to clients on value they are receiving from our services and opportunities for expansion of their use of data & intelligence to drive business outcomes.
Requirements
Proven to have worked successfully within a dynamic sales model, closing deals with multiple stakeholders in an enterprise B2B sales environment.
Account executive experience identifying client problems and suggesting solutions, as well as building relationships over the phone and in person and locating key decision makers quickly within prospective organizations
Proven track record of building strong relationships, being accountable for client success, and delivering value to clients with every interaction.
Your approach to selling is extremely disciplined and refined. You can get anyone to a yes, but you know that's not what it's about. You're not looking for the first person to say yes, you're looking for the right person to say yes. And when you find that person, you will close the deal quickly and effectively.
You have strong business acumen and are seen by your clients as a trusted advisor.
Strong problem solving, decision making, and analytical skills with the ability to think creatively and be resourceful when assisting clients.
You are passionate about people, enjoy building and managing relationships, are empathetic, and can quickly establish rapport in a variety of settings. About 80% of your time will be spent speaking with clients and coworkers
Demonstrated experience managing client expectations and having difficult conversations, with a focus on reaching positive outcomes.
Executive level communication, consultative and presentation skills are essential.
Willingness to travel (less than 25% of time and primarily in the US).
You are comfortable using a CRM software to manage your sales process, and leveraging analytics to drive constant self-improvement and process improvement - for yourself and your team.
Coach & mentor Business Development Representatives and help identify the areas and specific skills they should develop to advance their careers.
You love what you do and you want to be part of a special kind of company - making real impact and being rewarded for it.
Benefits
Why Citylitics?
Opportunity to work for one of the top 15 innovative analytics startups in Canada revolutionizing data intelligence.
This is a rare opportunity to influence positive change within one of the biggest societal challenges of our generation (infrastructure - from water to transport to energy and more).
Be a part of a scale up company with no corporate bureaucracy here. You will accomplish more here in a few months than what you would in a few years at a large, entrenched technology company.
Comprehensive health and dental benefits with an emphasis on mental health
Annual Learning and Development Budget and Plans
Flexible hours and work-from-wherever you are with the option to work in our downtown office if interested!
Competitive salary and equity incentives to give you a stake in our future
We work hard. We play hard. From virtual trivia to exploring the food scene around our office, we like to get together!
Citylitics is an equal opportunity employer. We are passionate about providing a safe workplace where everyone is accepted and has the opportunity to grow with us. We are committed to making diversity and inclusivity part of our culture!