Data Consultant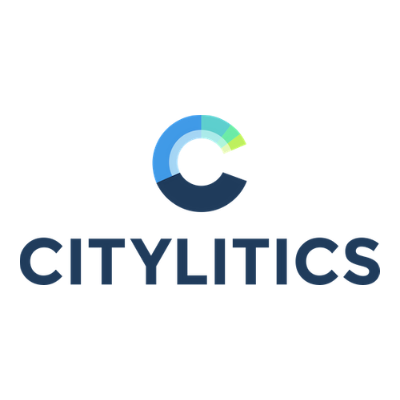 Citylitics
Toronto, ON, Canada
Posted on Saturday, April 15, 2023
Description
About Citylitics

Citylitics delivers predictive intelligence on local utility & public infrastructure markets

What is Infrastructure? It is the roadways you rely on to safely get to Grandma's house, it's the potable water that comes out of your kitchen tap that you wash your family's food with and it's the energy that heats our homes and powers our digital lifestyles.
Every year, trillions of dollars are spent on all areas of infrastructure to maintain our quality life and move our economy forward. However, our infrastructure is no longer equipped to meet the needs of the future. We hear about infrastructure failures, whether bridge collapses, power blackouts, or water main breaks, every day in the news. Climate change and extreme weather events are disrupting the basic infrastructure we took for granted for years.
Citylitics is solving the hardest data problems in infrastructure while building the market & opportunity intelligence platform that enables a faster, more transparent, and more efficient infrastructure marketplace. We turn millions of unstructured documents into high value intelligence feeds and datasets that are available on an intuitive user experience. Our goal is to enable solution providers to connect with cities with relevant infrastructure needs in a faster and more digital way than historic market channels. As more companies adopt our platform, cities & utilities will be able to access solutions that deliver on the promise of moving towards a more resilient, sustainable, and equitable infrastructure future.


Who Are We Looking For?

We are hiring a Data Consultant to support the sales team by helping to cultivate deals efficiently through the various stages of the sales cycle to ultimately own the Proof of Concept stage and support closing the deal. As a Data Consultant, you will explore and understand prospects' business needs & strategies. As Data Consultant, you will be an expert in recognizing where and how Citylitics products offer value to a prospect's business and are able to proficiently align their use case with our data capabilities & products in a compelling and easily understood manner.
As an evangelist for Citylitics products and the value they offer to customers, you will gather feedback from sales conversations to feed valuable insights back to Citylitics's product and demand gen teams. You will work closely with our delivery teams to ensure of their commitment on scopes we are including in our contracts. Product Consultants are responsible for an individual quota based on the assigned deals that they support.

What Will You Accomplish?

Advance assigned deals in collaboration with the associated Account Executive
Skillfully prioritize effort based on revenue attainment or as directed by Sales Leadership
Support Proof of Concept meetings & efforts to better understand prospects' use cases in order to uncover areas where Citylitics products can generate the most value
Successfully execute on Proof of Concept phase of our sales cycle for all customers
Anticipate risks to a successful Proof of Concept delivery where customers expectations may be unrealistic and requires education and alignment, or where Citylitics's data capabilities aren't mature enough and require additional feasibility testing and product enhancements. Navigate those risks in partnership with the Sales team and Data Ops teams to align the prospect in a more successful direction early in the Proof of Concept stage.
Uncover and present learnings that the Product, Demand Gen, Data Ops and Customer Success teams need to be aware of to more successful onboard and deliver on customer needs
Work closely with the Account Executive to communicate a compelling narrative that demonstrates how Citylitics products will fit into prospects' data & intelligence needs, embed into their business development processes and ultimately deliver value and ROI
Present learnings to customer-facing teams in order to enhance their product knowledge, customer perspective management skills, and target audience awareness.
Opportunistically uncover and pursue additional upsell and cross-sell opportunities within the prospect's company in collaboration with Customer Success Managers
Requirements
Minimum of 2+ years of sales or solution consulting in a strategic, B2B, enterprise environment
Results-oriented and has a track record of approaching challenges with fresh thinking
Proven success in customer management and supporting enterprise sales cycles
Excellent presentation skills. Can be seen as a credible authority on our products, markets and industries.
Exceptional time management skills and managing competing priorities and deadlines
Strong Analytical Thinking and creative problem solving skills
Exposure to Database Architectures and Data Schemas
Expert analysis skills, honed using Excel/Google Sheets or other Data Tools
Experience working in a fast-paced environment with remote team members.
Superior attention to detail
Experience with SaaS sales models or data products is a plus.
Education or experience in infrastructure industries is a plus
Other Duties as Assigned
Benefits
This is a rare opportunity to influence positive change within one of the biggest societal challenges of our generation (infrastructure).
You get to support a disruptive solution with a compelling value proposition into an industry that is eager to hear from you and in a market with no direct competition.
We live at the cross section of infrastructure, startup and data science. There is no other team like us in Toronto.
There is no corporate bureaucracy here. You will accomplish more here in a few months than what you would in a few years at a large, entrenched technology company.
Perks include health & fitness benefits, a training budget and work-from-wherever days in addition to your competitive salary and incentive plan.
Receive direct exposure to Artificial Intelligence, Data Science, Tech Entrepreneurship and Infrastructure Markets from our in-house subject matter experts and industry titans.
We work hard. We play hard. We are on a mission to solve infrastructure. We enjoy happy-hour patios and social events (though virtually these days)!

Citylitics is an equal opportunity employer. We are passionate about providing a safe workplace where everyone is accepted and has the opportunity to grow with us. We are committed to making diversity and inclusivity part of our culture!