Executive Assistant to the CEO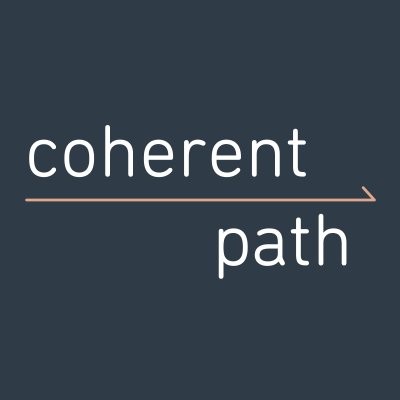 Coherent Path
Administration
New York, NY, USA
Posted on Thursday, August 24, 2023
Movable Ink scales content personalization for marketers through data-activated content generation and AI decisioning. The world's most innovative brands rely on Movable Ink to maximize revenue, simplify workflow and boost marketing agility. Headquartered in New York City with close to 600 employees, Movable Ink serves its global client base with operations throughout North America, Central America, Europe, Australia, and Japan.
The Executive Assistant will provide administrative, coordination, and project-based support to Movable Ink's CEO. The person in this role will thrive by building strong relationships across the entire company, and use their in-depth knowledge of each team's complementary priorities to execute on relevant tasks and initiatives. Responsibilities will evolve regularly, and include frequent interactions with executive leadership; the ideal candidate is flexible, has excellent communication skills and is comfortable navigating in a high-growth, entrepreneurial environment. This candidate must be comfortable working in person at the New York City office 2-3 times/week, as well as responding to correspondence from the CEO and relevant stakeholders outside of standard working hours (e.g. evenings and weekends).
Responsibilities:
Complete relevant administrative tasks for the CEO (e.g. calendar management, travel booking, expense reimbursement, etc.)
Act as point of contact between the CEO and internal and external stakeholders
Develop understanding of Movable Ink's tools, systems, and processes, in order to produce reports and presentations, as well as identify areas for improvement
Develop a 360-degree view of the organization, be able to connect the dots between initiatives, and become proficient with systems relevant to the CEO
Identify, develop, and execute new executive-level initiatives
Collaborate with leadership, Executive Support, Workplace Experience, HR, and other teams to ensure strategic alignment across the company
Track all tasks and initiatives via collaboration tools (e.g. Asana) to ensure effective prioritization
Qualifications:
Comfortable working in-office multiple days per week, with potential for international travel. Comfortable with handling correspondence outside of standard working hours (e.g. evenings and weekends), responding to internal and external communications in a timely manner
Varied work experience, including but not limited to: tech, marketing, customer service, non-profit, arts, and/or education
Effective and flexible communicator, in writing and in person - able to communicate with peers, executives, board members, clients and vendors with the appropriate tone and urgency for the situation
Emotional intelligence, discretion, flexible work style, excellent diplomatic skills across all levels of the organization with the ability to inspire others to achieve a common objective
Able to effectively prioritize and balance tactical efforts with strategic ones
Adherence to deadlines, ability to define priorities, and unfailing attention to detail
Experience with coordination and/or project management; event/production management experience a plus
Familiarity with basic slide design (Google Slides and/or PowerPoint)
Proficiency with Google Suite a plus
2+ years' previous experience as support staff to a C-level executive within a rapidly-paced, fast-growing company or equivalent a plus
The base pay range for this position is $90,000-$110,000/year, which can include additional on-target commission pay/bonus. The base pay offered may vary depending on job-related knowledge, skills, and experience. Stock options and other incentive pay may be provided as part of the compensation package, in addition to a full range of medical, financial, and/or other benefits, depending on the position ultimately offered.
Studies have shown that women, communities of color, and historically underrepresented people are less likely to apply to jobs unless they meet every single qualification. We are committed to building a diverse and inclusive culture where all Inkers can thrive. If you're excited about the role but don't meet all of the abovementioned qualifications, we encourage you to apply. Our differences bring a breadth of knowledge and perspectives that makes us collectively stronger.
We welcome and employ people regardless of race, color, gender identity or expression, religion, genetic information, parental or pregnancy status, national origin, sexual orientation, age, citizenship, marital status, ethnicity, family or marital status, physical and mental ability, political affiliation, disability, Veteran status, or other protected characteristics. We are proud to be an equal opportunity employer.