Customer Success Manager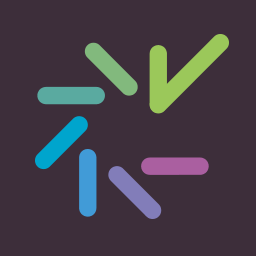 Crowdmark
Administration
Posted on Saturday, April 22, 2023
About us
Crowdmark is a collaborative grading and analytics platform for higher education that streamlines assessment, increases productivity and provides personalized learning. Our mission is to enrich the learning and teaching experience for students and educators by transforming assessment into a dialogue for improvement. Our core values include integrity, collaboration, and community.
Who we're looking for
You're an experienced Customer Success Manager who excels at building lasting relationships with customers through a combination of excellent technical support and skilled communication. You're enthusiastic and motivated to get things done, while being able to pivot in an instant when priorities change. You are a product expert and a highly inquisitive, thoughtful troubleshooter who's able to solve user problems and spot emerging issues based on limited information, while managing communication between your team and your customers.
Once we meet you, we'll find that you're a dynamic, resilient, flexible and collaborative person who is eager to do good and important work. You're not just excited about joining a growing start-up company and making a big impact here, but are also passionate about improving education on a global scale. Overall you will build awesome relationships with our customers to advance the Crowdmark mission.
The customer success manager role is responsible for customer support, account management, product and quality assurance. In this role you will be
Part of a dedicated Customer Success team who are committed to working collaboratively and getting results
Managing a queue of incoming support cases including technical questions, "how-tos" and any software usability issues, in tandem with the team
Conducting training, providing demonstrations and contributing to onboarding for new and existing customers
Supporting the Sales team by building and maintaining relationships with enterprise accounts
Supporting the Product team by relaying customer needs and requests, as well as quality testing on new features
Supporting the Marketing team by identifying opportunities to highlight our product and customers, and occasionally creating content
Participating in scheduled regular product development, customer success, and internal business sessions to ensure that product and customer requirements are met, and that product and customer development is on track
Setting priorities, monitoring progress and advocating for the user perspective within team discussions
Building and maintaining a database of detailed customer-facing help documentation
Ideally, you have
Experience supporting SAAS in a technical role (even better if it's EdTech), and a solid understanding of how software is built and maintained
Working knowledge of HTML and markdown (bonus if you're familiar with LaTeX)
Familiarity with peripheral support software such as GitHub, Slack, Salesforce
The ability to quickly build rapport and credibility through strong, professional communication skills (you're quick to get back to people, have strong email etiquette skills and always follow up with a next step)
Outstanding troubleshooting and resourcefulness skills, attention to detail, time management/organizational skills and can work well independently
The ability to multi-task, learn, adapt, work and thrive in an agile, fast-paced environment
You are highly organized, responsive, great at setting priorities and work well in a team
A connection to the education world – maybe you are a former educator or academic; maybe you have a family member who works in education; or you may simply be passionate about improving education on a global scale.
What's in it for you?
Competitive compensation package
Comprehensive health, vision and dental benefits
Unlimited career growth potential
Work in a collaborative, fast paced setting
This is a full-time position based in Toronto or remote anywhere in Canada.