HRIS Analyst | Analyste du logiciel de gestion des ressources humaines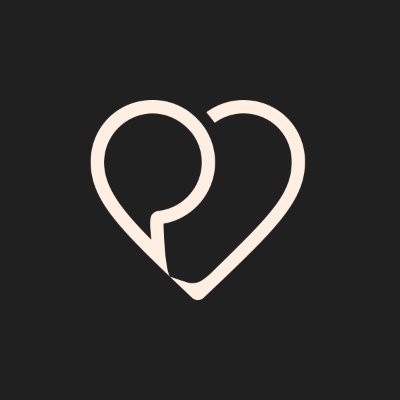 Dialogue
Job Functions:
Administration, People & HR, Data Science
Employment Types:
Full-time
La version anglaise suivra / The English version will follow
À propos de Dialogue
Dialogue est le principal fournisseur de soins virtuels au Canada, il fournit des programmes exceptionnels de santé et de bien-être en ligne aux organisations qui souhaitent améliorer le bien-être de leurs employés et de leurs familles. Notre plateforme de santé Plateforme de santé intégrée🅫 associe de manière harmonieuse nos programmes transformationnels (soins primaires, santé mentale, TCCi, et PAE) pour offrir une seule expérience agréable, améliorant ainsi la santé et le bonheur des travailleurs canadiens dans tout le pays.
Tous les jours chez Dialogue, nous travaillons avec un sens profond de l'objectif à atteindre. Nous innovons. Nous contribuons. Nous nous développons. Notre mission? Améliorer le niveau de bien-être de l'humanité par l'utilisation de la technologie pour fournir d'excellents soins. Vous travaillerez avec une équipe engagée et très talentueuse qui fait de son mieux pour exceller dans son rôle et contribuer au succès de l'entreprise. Si vous souhaitez rejoindre un groupe de personnes motivées et diverses qui aiment la résolution de problèmes, la collaboration et le travail efficace – tout en ayant des moments agréables – ce poste pourrait vous convenir!
Rôle de l'analyste du logiciel de gestion des ressources humaines chez Dialogue
Relevant de Jessica Soulbane, Gestionnaire, Opérations Talent et Culture, la mission de l'analyste du logiciel de gestion des ressources humaines est de s'approprier l'ensemble des outils technologiques des RH et de s'assurer que les informations contenues sont exactes et fiables afin de permettre à nos équipes internes de prendre les bonnes décisions et de continuer à bâtir une organisation de classe mondiale.
Parmi vos responsabilités, notons :
Prendre l'entière responsabilité du logiciel de gestion des ressources humaines de Dialogue
Consulter les responsables de l'équipe du talent et de la culture et d'autres services pour déterminer quels sont les besoins en matière de logiciel de gestion des ressources humaines
Analyser les mesures de performance du logiciel de gestion des ressources humaines et résoudre les problèmes
Documenter les processus, cerner les problèmes liés au talent et à la culture, et compiler des rapports d'analyse des données
Effectuer des audits sur les processus et les documents des RH, y compris l'embauche, la cessation de service et l'administration de la paie, si nécessaire
S'assurer que les renseignements contenus dans le logiciel de gestion des ressources humaines sont entièrement conformes et exacts
Assurer la formation, y compris l'élaboration de procédures, de directives et de documentation pour les utilisateur(-trice)s
Suivre les avancées technologiques et les tendances dans le domaine des logiciels de gestion des ressources humaines
Profil recherché :
Un baccalauréat en informatique, en systèmes d'information, en gestion des ressources humaines, en administration des affaires, ou dans un domaine similaire
Des grandes connaissances en matière de logiciel et de système de gestion des ressources humaines (UKG)
Un minimum de 5 ans d'expérience en tant qu'analyste du logiciel de gestion des ressources humaines, dans un secteur d'activité similaire
De solides compétences de communication en français et en anglais (parlés et écrits)
Une capacité exceptionnelle à recueillir et à interpréter des données, ainsi qu'à améliorer les processus du logiciel de gestion des ressources humaines
Fortes capacités d'analyse et de résolution de problèmes
Un grand souci du détail et un sens de l'organisation incomparable
De l'expérience dans la documentation des processus, ainsi que dans l'exécution de tests de diagnostic et d'audits
Une personne qui possède une grande éthique de travail pour travailler avec des renseignements confidentiels
Une personne qui démontre une capacité à enseigner aux autres comment utiliser efficacement divers systèmes
Ce que nous pouvons vous offrir :
Un régime de rémunération flexible, comprenant un programme d'unités d'action assujetties à des restrictions, un régime d'incitatifs à court et à long terme et un régime d'avantages sociaux financé à 100 % pour nos employés à temps plein
Accès illimité à tous les programmes de Dialogue pour vous et les membres de votre famille immédiate
Une équipe de personnes brillantes, travailleuses et attentionnées qui contribueront à votre avancée dans votre carrière
Une politique de congés généreuse, comprenant 4 semaines de vacances pour les employés à temps plein
Souplesse dans les horaires et une approche de travail hybride
Un bureau nouvellement conçu et primé pour son architecture au cœur du Vieux-Montréal – très bien approvisionné avec tous les amuse-gueules que vous souhaitez déguster
Ce sont nos différences qui nous rendent plus forts. Souscrivant fièrement au principe de l'égalité d'accès à l'emploi, Dialogue s'engage à créer un lieu de travail diversifié et inclusif pour tous. Les candidats qualifiés seront pris en considération indépendamment de leur citoyenneté, de leur origine ethnique, de leur race, de leur couleur, de leur religion, de leur sexe, de leur identité ou expression du genre, de leur orientation sexuelle, de leur handicap, de leur âge ou de leur statut de vétéran. Pour les candidats nécessitant un accommodement spécifique, veuillez contacter accessibility@dialogue.co.
About Dialogue
Dialogue is Canada's leading virtual care provider, dedicated to delivering exceptional online health and wellness programs to organizations that wish to improve the well-being of their employees and their families. Our Integrated Health Platform_™_ seamlessly combines our transformational programs – primary care, mental health, iCBT, and EAP – into one consistent experience, elevating the health and happiness of Canadian workers across the country.
Every day at Dialogue, we tackle our work with a deep sense of purpose. We innovate. We help. We grow. Our mission? To improve humanity's well-being by using technology to deliver excellent care. You'll work alongside a committed and highly talented team who do their best to excel in their roles and contribute to the company's success. If you're looking to join a driven and diverse group of individuals who love problem-solving, collaboration, and meaningful work – all while having fun – this could be the place for you!
HRIS Analyst's role at Dialogue
Reporting to Jessica Soulbane, Manager Talent & Culture Operations, the mission of the HRIS Analyst is to own the  full suite of HR technological tools and ensure that the information contained is accurate and reliable to empower our internal teams to make the right decisions and continue building a world-class organization.
Your responsibilities will include
Taking full ownership of Dialogue's HRIS
Consulting with Talent & Culture managers and other departments to determine HRIS needs
Analyzing HRIS performance metrics and resolving application issues
Documenting processes, identifying Talent & Culture concerns, and compiling data analysis reports
Performing audits on HR processes and documents, including hiring, termination of service, and payroll administration, when required
Ensuring that the information within the HRIS is fully compliant and accurate
Conducting  training, including developing user procedures, guidelines and documentation
Keeping track of technological advancements and trends in the field of HRIS
Who we're looking for
A bachelor's degree in computer science, information systems, HR management, business administration, or similar
Vast knowledge of HRIS software and system (UKG)
5+ years of experience as an HRIS Analyst in a related industry
Unmatched communication skills in French & English (verbal and written)
Exceptional ability to gather and interpret data, as well as improve HRIS processes
Strong analytical and problem-solving skills
Strong attention to details and incomparable organizational skills
Experience in documenting processes, as well as performing diagnostic tests and audits
Possesses a strong work ethic for working with confidential information
Demonstrates an ability to teach others how to use various systems effectively
What we can offer you
A flexible compensation package, including a restricted stock units (RSU) program, short-term and long-term incentive plan, and a 100%-funded benefits plan for our full-time employees
Unlimited access to all of Dialogue's programs for you and your immediate family members
A team of bright, hard-working, and caring individuals that will contribute to your growth
A generous time-off policy, including 4 weeks of vacation for full-time employees
Schedule flexibility and a hybrid work approach
A newly designed and architectural award-winning office in the heart of Old Montreal – fully-stocked with all the snacks that your heart could desire
Our differences are what make us stronger. As a proud equal opportunity employer, Dialogue is committed to creating a diverse and inclusive workplace for all. Qualified applicants will be considered regardless of citizenship, ethnicity, race, colour, religion, gender, gender identity or expression, sexual orientation, disability, age, or veteran status. For applicants who require specialized accommodation, please contact accessibility@dialogue.co.