Project Engineer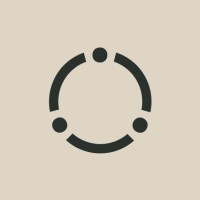 erthos
Mississauga, ON, Canada
Posted on Friday, March 31, 2023
About us
Founded in 2018, erthos™ is a passionate team of scientists, environmentalists and engineers with a belief in better materials. We have come together from various backgrounds to influence one of the largest industries in the world to make a positive change. We believe in the power of plants to transform the zero-waste landscape.⁠
Single use plastics made with our solutions are compostable, and compatible with existing plastic technology, making plant powered plastics the natural choice.
Established as a Canadian green technology company, we build solutions on a global scale.
We're not reinventing the wheel - we're just making it more sustainable.⁠
About the Role
We are seeking an experienced project engineer that can design and manage both large and small capital projects, ideally with knowledge of plastic processing equipment. The project engineer will be tasked with leading all capital and infrastructure projects for the company, both locally and internationally. An ideal candidate should be an energetic, detail oriented professional engineer that can handle all aspects of a project including regulations and permitting to designing and sourcing equipment to commissioning on-time and on-budget.
You will work directly under the Chief Operating Officer and will act as a technology, engineering and design expert, making decisions that will impact the current and future operations of the company. In this position you will be responsible for the following areas:
Design and build manufacturing facilities globally in collaboration with Head of Commercialization and Head of R&D
Source and manage local contractors
Ensure compliance with local permits and regulations, managing the entire process
Develop, track, and control annual capital budgets for both R&D and manufacturing
Develop selection and audit criteria for major equipment vendors and source equipment responsibly
Develop safety protocols for sites globally
Create standardized operating procedures for all manufacturing processes
Develop and manage preventative maintenance practices for all global facilities
About you
First things first, let's make sure you check off some of the basics…
University degree in chemical or materials engineering
Minimum of 3-5 years experience in the design, construction and commissioning of new facilities
Experience managing both small and large capital projects
Experience interpreting and managing permits
Excellent verbal and written communication
Experience with traditional plastic manufacturing lines (twin screw extruders, injection molding, kneaders, batch mixers, etc.)
Ability to identify equipment required to scale up a process from bench scale to commercial production
Familiarity with biobased compostable material options
Advanced knowledge of project management software and practices
Ability to travel to facility locations (USA and Malaysia) extensively during facility construction and commissioning
Now let's talk about you and the type of impact you will make…
You're hardworking, motivated, and honest.
You're entrepreneurial. This means you are always thinking about ways to innovate, improve and see the big picture of what we are striving to accomplish.
You take initiative and ownership for tasks.
You are growth and impact driven.
You are focused and flexible.
You are just as passionate about environmental change and sustainability as we are!
Perks:
Opportunity to build facilities globally
Working for a mission driven organization with supportive, like-minded people
Competitive compensation package including health and dental benefits
Erthos is an equal opportunity employer. All candidates will be equally considered without regard to race, ancestry, place of origin, colour, ethnic origin, language, citizenship, creed, religion, gender/gender identity, sexual orientation, age, marital status, physical and/or mental handicap or financial ability. We are dedicated to creating an inclusive environment where everyone feels welcome to bring their authentic selves to work. If you require accommodations during the recruitment process, please let us know.
Not sure if you are a right fit? Apply anyways! We would love to learn more about you and how you can help us make plant powered plastics, the natural choice.