Senior Research Associate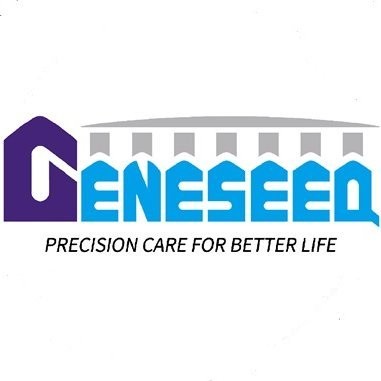 Geneseeq
Software Engineering
Toronto, ON, Canada
Posted on Friday, June 5, 2020
Job Title: Senior Research Associate
Department: Research and Development
Location: 101 College Street, Toronto, Ontario, Canada
Salary: Based on level of experience
About Geneseeq
Geneseeq is a health solutions company that specializes in personalized cancer care and aims to provide treatment solutions based on the comprehensive analyses of patients' genomic profile. The company is translating scientific knowledge into the well-being of the patients. Its mission is to bring precision cancer care to patients through the combination of next-generation sequencing (NGS) and up-to-date cancer knowledge base. Geneseeq is currently headquartered both in Toronto, Ontario, Canada, and Nanjing, Jiangsu, China, with more than 1500 employees.
Position Description
We are seeking a highly self-motivated Senior Research Associate in the Department of Research and Development. The successful candidate will participate in a variety of basic and applied cutting-edge research in the area of molecular biology, cancer biology, cancer genomics and clinical oncology.
Responsibilities include:
Addresses optimization challenges for current pipelines and workflows

, and supports new product development

;

C

onducts in-depth analysis of

genomic

profiling and clinical data

;

P

erforms

literature reviews

, and d

rafts

scientific publications and grant

proposal

s

;

Prepares conference abstracts, posters and presentations;

Provides scientific support and expert knowledge of products to customers and research collaborators

;

Performs complex laboratory experiments and results analysis and

troubleshooting

;

Maintain good written records of laboratory procedures, results and conc

lusions;

Other duties as assigned.



Position requirements
PhD with over

5

years of research experience in molecular

biology,

cancer biology, genomics or immunology field;

Great

knowledge of tumor biology, signal transduction pathways, genomics and

biostatistics

;

Good

publication track record with at least one first author paper in peer-reviewed international journals

;

Work

with a high degree of inde

pendence and effective multi-tasking skills

;

Great

written and oral communication skills in both English and Mandarin to interact with collaboration partners both internally and externally

;

Excellent organization and time management skills in a collaborative team environment

;

Experience in next-generation sequencing is an asset;

Experience in

bioinformatic analysis or R program

is an asset

;

Knowledge

of

clinical oncology is an asset

.



Only candidate selected for an interview will be contacted.