Genetic Testing Laboratory Technician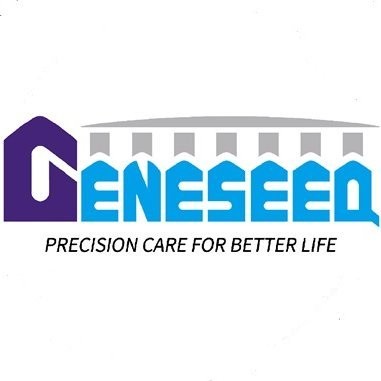 Geneseeq
Toronto, ON, Canada
Posted on Friday, December 11, 2020
Job Title: Genetic Testing Laboratory Technician
Department: Genetic Testing
Location: 101 College Street, Toronto, Ontario, Canada;5155 Spectrum Way, Mississauga, Ontario, Canada
Salary: Based on level of experience
About Geneseeq
Geneseeq is a health solutions company that specializes in personalized cancer care and aims to provide treatment solutions based on the comprehensive analyses of patients' genomic profile. The company is translating scientific knowledge into the well-being of the patients. Its mission is to bring precision cancer care to patients through the combination of next-generation sequencing (NGS) and up-to-date cancer knowledge base.
Position Description
We are seeking a highly motivated and organized laboratory technician in the Department of Genetic Testing to perform nucleic acid extraction, NGS-based genetic testing and laboratory maintenance.
Responsibilities include:
· Carry our laboratory protocols related to DNA/RNA extraction and next-generation sequencing;
· Maintain detailed and accurate daily records;
· Organizing supplies, and prepare stock solutions;
· Perform quality testing of reagent shipments and preventive maintenance of laboratory equipment;
· Facilitate in SOP review, update and revision;
· Other duties as assigned.
Position requirements
B.Sc or M.Sc degree in molecular biology, biochemistry, or a related discipline is required;
Coursework in genetics and laboratory experience with DNA/RNA is preferred;
Attention to detail and ability to perform assay in a reliable and reproducible manner;
Skilled pipetting technique and experience with lab equipment;
Ability to adapt to change in a fast-paced environment;
Ability to work independently in accordance with SOPs and also work on a team;
Ability to think independently on troubleshooting with collaborative guidance from colleagues;
Excellent written and oral communication skills and ability to multi-task;
Proficiency in the use of Microsoft Office (Word, Excel and PowerPoint);
Experience in NGS is an asset.
Only candidate selected for an interview will be contacted.