Senior Client Partner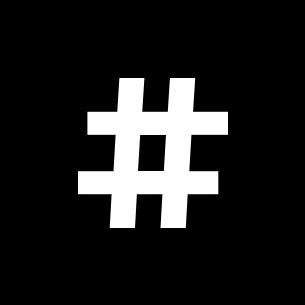 #paid
Administration
Chicago, IL, USA
Posted on Saturday, April 29, 2023
About Us
#paid is a creator marketing platform that sits at the intersection of brand and creator collaboration. We help direct-to-consumer and Fortune 500 brands like Infiniti, TJX, Unilever, and Sephora, activate creators to drive growth.
We are building the platform of record that powers content creation and distribution for brands globally. The better we do that, the better we can serve our creator community and provide them with the best place on earth to do what they love—create.
The Role
As a Senior Client Partner with #paid, you'll be a key member of our Enterprise Sales team with the mission to drive business with large-scale consumer brands and their agencies. In this role, you'll empower brands and their agencies to adopt the #paid platform for their Creator Market efforts.
If you're successful
You pride yourself on your ability to work hard and have proven that you can win in challenging environments
You know the ins and outs of using modern sales tactics (ex. social selling) to build pipeline and trust with clients
You're achieving and exceeding your quarterly revenue goals
To get to this point, you'll need to do these three things
Have an in-depth understanding and knowledge of the digital marketing industry
Be comfortable with testing and executing new processes and not be afraid to go outside the box
Leverage data, insights, and measurement to build innovative marketing plans that reach partner audience targets and achieve partner ROI goals & objectives
Of course, it's not easy
You'll need to build, manage, and grow strategic partnerships across both software and media with large clients & agencies
You'll need to leverage your existing contacts and relationships to build onto an existing territory of global consumer brands & agencies
You'll need to know how to demo the #paid platform inside & out while creating strong integrated opportunities for brands to leverage the #paid platform to power their Creator Marketing campaigns with data, insights, and analytics
You'll need to consistently build pipelines with new and existing clients, both direct and agency, while owning forecasting to support accurate goal planning
You'll need to be an internal advocate for partners by working with product, customer success, data analytics, strategy, and marketing teams to respond to partner needs, goals, and feedback
You're perfect for this role if
You have over 5 years of experience working complex deals with media agencies & fortune 500 brands consistently selling through six-figure media + software contracts with bullet-proof business cases, and have carried large quotas
You have established industry relationships and experience working with enterprise-level business and marketing leaders within client organizations
You understand the importance of discovery in a sales process and ask the right questions along the way.
You know how to successfully build pipelines and relationships by leveraging social media
You're consistently achieving or exceeding your quotas and goals
You have exceptional verbal and written communications skills
Most importantly, you have a strong growth + owner mindset and aspire to make a major impact in this exploding market
These aren't necessary, but it would be cool if
Experience using Salesforce, Google suite, Salesloft, Winmo, or similar tools
You have over 2 years of experience selling Platform or SaaS solutions (or similar) at large, fast-paced organizations
Why choose #paid?
We are a group of passionate and thoughtful people working together to fundamentally change the way brands are built, while empowering creators to make a living doing what they love
We are growing quickly! Plus, #paid is the second-highest-rated platform on the popular G2 Crowd software review website
We have all the fun perks you'd expect—flexible vacation policy, competitive vision, dental, and health benefits, team lunches, and socials (yes, even remotely!)
We are proud of our culture and care about it deeply—we live by our team values and are always trying to make #paid a better company today than it was yesterday
We encourage learning, growth, continuous improvement, and provide the freedom to experiment
Equal Employment Opportunity
#paid is an equal opportunity employer and as such, we do not discriminate on the basis of race, colour, religion, sex, sexual orientation, gender identity, national origin, age, disability, or any other characteristic protected by applicable laws.
We are dedicated to growing a diverse team of highly talented individuals and creating an inclusive environment where everyone feels empowered to bring their best and authentic selves to work.
If you require any accommodations during the recruitment process, whether it be alternate forms of material, accessible meeting rooms, etc., please let us know and we will work with you to meet your needs.