Associate, Payroll Support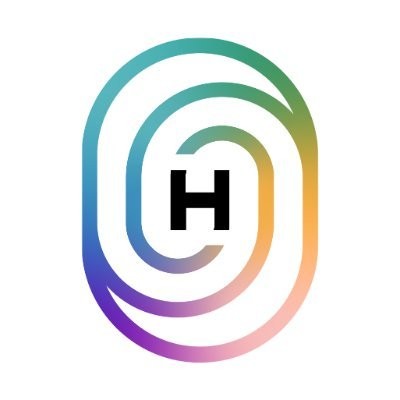 Humi
Accounting & Finance, Customer Service
Canada
Posted on Friday, May 26, 2023
Is it in your nature to always try and make others smile and feel at ease? Do your strong communication skills allow you to navigate the most challenging of situations? If these words resonate with you, then you would thrive as a Payroll Support Associate on the Humi team!
We're looking for a positive, outgoing, and professional candidate to embody our Humi values and provide the highest level of customer service to ensure all our customers feel they have a voice and are heard.
As a Payroll Support Associate, you will be part of a collaborative, driven, and supportive team that's always striving to provide the highest level of customer service, while continuously aiming for self improvement by participating in skills workshops and taking lead on projects.
Humi's mission is to help organizations throughout Canada foster their greatest asset – their people. Starting with a powerful yet intuitive HR, Payroll, Benefits, and Insurance platform, Humi has established a leadership position as the only company addressing all of these needs in one place. With a potential reach spanning every business in Canada, and a platform that touches every employee at every business that uses it, Humi is reimagining the future of work.
Humi is backed by reputable investors including: Kensington Capital Partners, a firm with over 25 years of investment experience, TELUS Ventures who partners with disruptive, market-transforming companies, Tribe Capital, the same group who funded Slack and, Carta, Y-Combinator, the top value-based U.S. accelerator, and several of the world's leading angel investors.
We're hiring across Canada and are open to applicants who prefer to work remotely!We are committed to building an inclusive and diverse workforce, representative of the communities we serve and beyond. We encourage, and are pleased to consider, applications from Indigenous peoples, racialized persons/persons of colour, women, persons with disabilities, LGBTQ2S+ persons, and others who contribute towards promoting innovative ideas and solutions.
What will you be doing as a Payroll Support Associate?
You will triage all preliminary emails from new and existing customers.
You will be the first point of contact for all incoming emails and tickets for the Client Experience team.
You will build a strong payroll product knowledge to resolve customer inquiries, questions and concerns with accuracy and in a timely manner.
You will work with subject matter experts to resolve complex matters.
You will write and create user friendly manuals and support guides on different product features and upgrades for customers.
In your first 30 days, you will:
Get introduced to the Client Experience (CX) teamGet introduced to Payroll stakeholders
Meet with the Director of HR for an HR 101
Manage day-to-day expectationsDiscuss KPIs
Receive access and training to CX tools: Hubspot, Zendesk, Airtable etc.
Receive a walkthrough of the client payroll implementation process
Receive platform training on all our modules: HR, Payroll and Benefits.
Pair tackle client payroll tickets
Shadow CX calls: HR, Payroll and BenefitsAttend an online in-house Payroll Bootcamp
In your first 60 days, you will:
Demonstrate excellent product knowledge
Demonstrate the ability to resolve client problems with accuracy and efficiency
Demonstrate an affinity for troubleshooting and problem identification
Demonstrate the ability to differentiate support requests from technical requests
Be responsible for achieving KPIs and meeting with manager for weekly ticket reviews
Own a macro project: CX initiatives to improve current processes and procedures, and establish new ones
Attend professional development workshops
Assist the Payroll Services team to set up client accounts and gain experience on payroll processing
In your first 90 days, you will:
Demonstrate sound judgment in triage and escalation
Demonstrate an understanding of Humi processes and how to fit client processes to them
Demonstrate empathy; can put themselves in the clients shoes
Demonstrate strong communication skills in client problem solving
Demonstrate strong organizational skills when logging support requests
Demonstrate an understanding of when there is a risk of churn
Participate in your first quarterly performance review
In your first year, you will:
Continue to improve on the objectives above
Demonstrate the ability to independently manage complex implementations with multiple requirements
Demonstrate the ability to makes evidence and business-backed decisions when handling escalations
Demonstrate the ability to consistently identify the root cause of an issue whether process or product related
Demonstrate the ability to convey technical requests with exact specifications
Demonstrate the ability to be articulate, a teaching partner for clients
Demonstrate the ability to defuse tense situations
Demonstrate an ability to analyze support requests and convey process expansion
Mentor new hires and assist with training
Participate in your first annual review
What are we looking for in a Payroll Support Associate?
1+ years of customer service experience within Payroll
Thirst for learning and the ability to pick up new technology and concepts quickly
Strong written and verbal communication skills
Self motivated with a positive attitude and a sense of urgency
Problem solver
Outgoing, friendly, and personable
Thrives in team environments and is able to work independently
Are eager to learn and grow – you've likely attended post-secondary education, continue to seek opportunities to level up your skills or have equivalent professional experience in a similar role
Can grasp new tools and systems quickly – we use Zendesk as our ticketing system and main point of communication with our clients, Hubspot as our CRM, Slack for internal communication and coordination, Lattice for engagement, Notion for our planning, and track our tasks and projects in Asana
Resonate strongly with all of our core values: Care about people's happiness, Takes ownership seriously, Respect people's individuality, Be honest, and have integrity
Nice to Haves:
Experience with performance management systems, HRIS products, or payroll products
Knowledge or experience with payroll regulations
Have previous payroll experience
Why join Humi?
As a team that services the HR world, we are a team that understands you perform best in an environment that cares about their employees
Be part of a high performing team of critical thinkers that thrive on problem solving
Access leadership and growth opportunities as the company rapidly scales
Maintain work-life engagement with flex hours and our Long(er) weekends initiative
Opportunity to work fully remote across Canada if you choose to
Please note that all successful candidates will only receive offers through the Humi platform and we do not issue offers outside of our platform. We do not make any offers of employment via social media. Please see our resource library for the best ways to detect fraud and fraudulent activity.