Health Information Scanning Specialist - Toronto, ON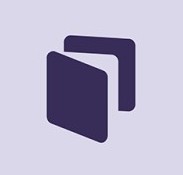 MedChart
Toronto, ON, Canada
Posted on Wednesday, July 27, 2022
About Marble
We are on a mission to impact millions of people by unlocking access to their health data and making it accessible to the apps they use in their daily lives. We want to help thousands of entrepreneurs build their unicorns on top of our APIs – think "Stripe" for health data.
The size of the market we are going after is in the trillions of dollars and we have a LOT of traction:
-$17M raised to date and preparing for our Series-B
-Hundreds of customers
-Millions of dollars in revenue with 400% revenue growth YoY
-Key metrics growing exponentially
-"Best Places to Work" winner
-Top investors including Crosslink Capital, Golden Ventures, iGan Partners, Nas, and Stanford University, among others
We believe we have a huge opportunity to build something meaningful. Everyone has a friend or family member who has been impacted due to a lack of access to health data and insights, and we are working to change that.
As a Health Information Scanning Specialist, you will play a critical role in our mission to provide patients with timely access to comprehensive health information. In this role, you will receive and scan medical records, as well as contact hospitals, doctors' offices, labs, and other health care providers by phone, email, and fax to gather health records throughout North America. You will perform quality assurance on the data that flows through our system, ensuring that we are providing accurate and complete records to our clients.
The ideal candidate has strong oral and written communication skills, and is able to "think on your feet". You have experience scanning documents and managing printer queues, folding/inserter machines, and postage meters. You are a confident and motivated self-starter, and have a desire to bring positivity and a greatly rewarding experience to our clients. You thrive in a fast-paced, goal-oriented team setting, and are ready to take on the challenge of meeting and exceeding daily and weekly targets. You understand the importance of patient confidentiality and make it a top priority in everything you do.
Roles and Responsibilities
Receive, organize, scan and shred documents;
Manage scanning and printer queue, folding/inserter machine, postage meter, and related processes;
Ensure smooth operation with a proven track record of using and troubleshooting printer queues, folding/inserter machines, postage meters, including supplies and overall maintenance;
Help perform quality assurance on the data that flows through our system;
Commit to customer service to resolve issues with healthcare providers by maintaining the highest standards of privacy, data quality, data integrity, confidentiality, and security;
Contact providers via phone & email to request and follow up on records to ensure timely turnaround of records.
Required Skills and Experience
2-3 years of work experience in Health/Medical Records retrieval from healthcare providers
Highly proficient using copiers, scanners, and knowledge of internal office networks
Post-secondary education, ideally in Health Information Management
Strong English communication skills (French or Spanish is a bonus)
Recognized Medical Records, Office Administration, or Law Clerk, or relevant work experience;
Is fluent in computer software and technically savvy
Note: Successful candidates will be asked to undergo a background check.
Medchart is proud to be a diverse and equal opportunity employer and as such does not discriminate on the basis of race, colour, religion, sex, national origins, age, sexual orientation, disability, or any other characteristic protected by applicable laws. Selection decisions are solely based on job-related factors.
Medchart provides accessibility accommodations during the recruitment process. Should you require any accommodation, we will work with you to meet your needs.