Product Designer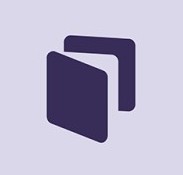 medchart
Product, Design
Toronto, ON, Canada
Posted on Friday, March 24, 2023
About Marble
Marble is building the world's most comprehensive marketplace of patient-owned health data, delivering unparalleled access to a comprehensive view of patient information. We are rapidly evolving our patient-centric, explicit consent-driven platform with unique artificial intelligence and machine learning capabilities to empower patients and their agents – including law firms and insurance companies across North America - with new, actionable health insights.
We're looking for a Product Designer to join Marble to drive the user experience and look and feel of Marble products. This includes a once in a lifetime opportunity to be part of the launch our newest product, SettLiT, the first of its kind in the Legal market. As a part of an empowered product team, you will ensure product solutions are usable, including UX, interaction design, visual design, prototyping and user research. Additionally, you will play a key role in crafting the customer experience.
Responsibilities
Craft designs based on information from research and collaboration, turning insights into delightful products experience using strong critical design thinking skills.
Identify and create new compelling product enhancements moving from ideation to concept to support a rapid, iterative implementation process.
Drive impactful decision-making as an empowered Product Designer informed by user research, current industry trends, and data analyses to ensure solutions satisfy market needs and user pain points.
Collaborate closely with Engineers, Product Managers, Sales, Marketing, Leadership to design, test, optimize, and launch, new capabilities, products, and processes.
Present product design ideas to cross-functional teams and senior leadership.
Coordinate with team members to ensure consistent and accurate communication.
Work with design tools such Figma, XD.
Create & implement a repeatable, optimized design process to produce assets from requirements and feedback.
Required Skills & Experience
4+ years of exposure to end-to-end design work
3+ years of experience collaborating with Product Managers, Engineers, and cross-functionally partnering with teams across the company on end to product development process
Proficiency in iterating at low fidelity with sketches and wireframes of workflows and in translating those into high-fidelity mock-ups using tools like Figma, Sketch, or equivalent
Proven experience managing ambiguous problems effectively (ability to ask question, process info and formulate ideas) and able to move from ideation to concept quickly with strong critical design thinking skills
Ability to deliver high quality user persona/journeys, UX flows, interactive prototypes, design specifications, visual designs
Experience performing user research & usability testing, organizing data, and interpreting both qualitative and quantitative feedback into actionable design insights
Understanding of design systems, information architecture, design patterns, and interaction design
Exceptional written and verbal communicator
Certification from accredited schools or organizations
Demonstrated behaviors that reinforce Marble values: Hunger, Humility, and Care
Hybrid working environment, Canadian candidates are expected in the downtown Toronto office twice a week
Bonus Experience
Experience building or redefining design systems
What Marble Offers
An opportunity to have an outsized impact at an early stage technology company focused on solving critically important and valuable consumer healthcare data challenges
Amazing culture powered by an inspired, highly-collaborative team that believes in Marble's core values: Hunger, Humility, and Care
Excellent visibility, growth, and personal development potential, working closely with company founders and executive leadership
Highly competitive compensation and benefits in a rapidly-growing, mission-driven early stage company
Note: Successful candidates will be asked to undergo a background check.
Marble is proud to be a diverse and equal opportunity employer and as such does not discriminate on the basis of race, colour, religion, sex, national origins, age, sexual orientation, disability, or any other characteristic protected by applicable laws. Selection decisions are solely based on job-related factors.
Marble provides accessibility accommodations during the entire recruitment process. Should you require any accommodation, we will work with you to meet your needs.