Account Executive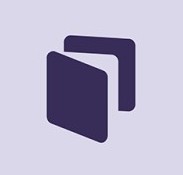 medchart
Sales & Business Development
Toronto, ON, Canada
Posted on Wednesday, May 17, 2023
About Marble
We are on a mission to impact millions of people by unlocking access to their health data and making it accessible to the apps they use in their daily lives. We want to help thousands of entrepreneurs build their unicorns on top of our APIs – think "Stripe" for health data.
The size of the market we are going after is in the trillions of dollars and we have a LOT of traction:
- $17M raised to date and preparing for our Series-B
- Hundreds of customers
- Millions of dollars in revenue with 400% revenue growth YoY
- Key metrics growing exponentially
- "Best Places to Work" winner since 2019
- Top investors including Crosslink Capital, Golden Ventures, iGan Partners, Nas, and Stanford University, among others
We believe we have a huge opportunity to build something meaningful. Everyone has a friend or family member who has been impacted due to a lack of access to health data and insights, and we are working to change that.
SettLiT is seeking a highly motivated and results-driven SaaS Account Executive to join our growing sales team. The ideal candidate will have a strong track record in B2B software sales, excellent communication skills, and the ability to build long-term relationships with clients. This role is pivotal in driving revenue growth, expanding our customer base, and ensuring customer satisfaction.
Roles and Responsibilities
Full Cycle Outreach and Prospecting: Conduct full cycle outreach and prospecting activities to identify potential clients, initiate contact, and engage with prospects to build interest in SettLiT's solutions. Collaborate with the Business Development team to ensure a healthy pipeline of opportunities.
Revenue Generation and Forecasting: Drive revenue by identifying potential clients, pitching SettLiT's solutions, and closing deals. Accurately predict future revenues based on your understanding of market trends, customer behavior, and sales performance, contributing to the company's resource planning and strategy development.
Utilizing Sales Tools, Frameworks, and Strategy Execution: Leverage various sales tools, methodologies, and strategies to maximize effectiveness in closing deals. Use CRM systems to manage client information, apply sales frameworks such as the Challenger Sale or Solution Selling, and execute sales strategies aligned with SettLiT's goals.
Customer Retention and Expansion: Build and maintain long-term relationships with clients by understanding their needs and consistently delivering value. Retain existing clients and expand their use of SettLiT's solutions, boosting revenue and enhancing customer loyalty.
Brand Reputation: Serve as the face of SettLiT to clients, acting as an ambassador for the company. Build trust and credibility with customers, strengthening SettLiT's brand reputation in the SaaS industry
Cross-Functional Collaboration: Work closely with other departments within SettLiT, such as product development, marketing, and customer support, ensuring a seamless and well-rounded experience for clients.
Market Insights: Gain valuable insights into market trends, customer pain points, and emerging opportunities through interactions with clients, contributing to SettLiT's strategic decision-making, product development, and continuous improvement efforts.
Qualifications
Proven experience in B2B software sales, preferably in the SaaS industry
Demonstrated success in meeting and exceeding sales targets
Strong communication, presentation, and negotiation skills
Ability to build and maintain long-term relationships with clients
Proficiency in CRM systems and sales tools
Familiarity with sales methodologies such as the Challenger Sale or Solution Selling
Marble is proud to be a diverse and equal opportunity employer and as such does not discriminate on the basis of race, colour, religion, sex, national origins, age, sexual orientation, disability, or any other characteristic protected by applicable laws. Selection decisions are solely based on job-related factors.
Marble provides accessibility accommodations during the recruitment process. Should you require any accommodation, we will work with you to meet your needs.