Business Development Representative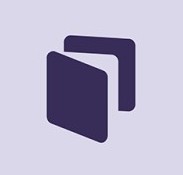 medchart
Sales & Business Development
Toronto, ON, Canada
Posted on Wednesday, May 17, 2023
About Marble
We are on a mission to impact millions of people by unlocking access to their health data and making it accessible to the apps they use in their daily lives. We want to help thousands of entrepreneurs build their unicorns on top of our APIs – think "Stripe" for health data.
The size of the market we are going after is in the trillions of dollars and we have a LOT of traction:
- $17M raised to date and preparing for our Series-B
- Hundreds of customers
- Millions of dollars in revenue with 400% revenue growth YoY
- Key metrics growing exponentially
- "Best Places to Work" winner since 2019
- Top investors including Crosslink Capital, Golden Ventures, iGan Partners, Nas, and Stanford University, among others
We believe we have a huge opportunity to build something meaningful. Everyone has a friend or family member who has been impacted due to a lack of access to health data and insights, and we are working to change that.
We are looking for a hungry, passionate, and ambitious Business Development Representative (BDR) to join our team and help us launch the SettLiT product to the legal market. As a BDR, you will play a critical role in generating new business opportunities by qualifying leads, prospecting through existing business accounts, and engaging with potential buyers. You will be joining a team that is highly committed and focused on launching this product properly from the ground up. In this role, travel may be required, and there are tons of growth opportunities for personal and professional development.
Roles & Responsibilities
Identify and generate new business opportunities by qualifying leads and prospecting through existing business accounts
Engage with potential buyers using various channels, such as LinkedIn prospecting, Loom videos, highly personalized emails, and cold calls
Learn and effectively utilize sales tools and platforms to maximize lead generation and conversion
Collaborate closely with the sales team to ensure seamless handover of qualified leads and opportunities
Develop a deep understanding of the SettLit product, its value proposition, and target market to effectively communicate with potential clients
Continuously refine and optimize outreach strategies to improve overall effectiveness and results
Maintain accurate records of leads, prospects, and opportunities in the CRM system
Contribute to a positive team culture by actively participating in meetings, sharing insights, and supporting colleagues in achieving collective goals
Travel as required to attend industry events, conferences, or client meetings to build relationships and generate new leads
Qualifications
Hungry and Eager to Learn: You are constantly absorbing information around you to better your skills and understanding of the space you are in
Proactive and Self-Motivated: You take initiative and consistently look for ways to improve your performance and the performance of the team
Excellent Communication: You have strong written and verbal communication skills, and you can effectively engage with potential buyers in a professional and persuasive manner
Analytical and Data-Driven: You can analyze situations, think creatively, and use data to guide decision-making and optimize outreach strategies
Experience: 1-2 years of experience in a business development or customer-facing role is preferred; experience with health data, legal, or SAAS is a plus
Growth Mindset: You are eager to continuously develop your skill set and contribute to the growth of the company
Team Player: You want to contribute to a positive team culture and collaborate effectively with colleagues to achieve collective goals
Marble is proud to be a diverse and equal opportunity employer and as such does not discriminate on the basis of race, colour, religion, sex, national origins, age, sexual orientation, disability, or any other characteristic protected by applicable laws. Selection decisions are solely based on job-related factors.
Marble provides accessibility accommodations during the recruitment process. Should you require any accommodation, we will work with you to meet your needs.