Director, Capital Markets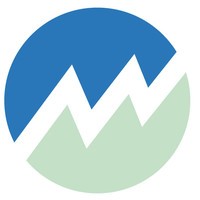 Merchant Advance Capital
Administration
British Columbia, Canada
Posted on Saturday, September 9, 2023
monthlyMerchant Opportunities Fund is a private specialty finance fund with a 10+ year track record of putting much-needed capital into the hands of North Americans underserved by the banking system while delivering consistent, attractive and highly diversified returns to its investors. We do this by investing in proprietary loan portfolios originated by leading fintech companies that address the credit needs of small businesses and consumers across North America.
The Role
As the Director of Capital Markets of the Merchant Opportunities Fund (MOF) team, you will be responsible for leading all of the fund's wholesale distribution activities and building & managing relationships with capital market participants. Your role will be responsible for all of Merchant Opportunities Fund's retail and institutional fundraising activity with the mandate of expanding the current distribution network.
We are seeking a strong and outgoing team player, who possesses a strong work ethic and can take initiative in a growing entrepreneurial alternative asset manager. If you have prior wholesale fund sales experience or experience in the asset management industry and want to further grow your career, this role is for you.
Responsibilities
Work closely with the Managing Partners of the fund to develop and increase awareness of the fund

Develop and implement a business plan and sales strategy to increase MOF's assets under management (AUM)

Identify and execute on new distribution opportunities through prospecting and proactive outreach

Manage and build relationships with investment advisors, brokerages, family offices and institutional investors to grow the fund's AUM

Coordinate due diligence/approval processes to get the fund approved with prospective investment brokerages

Prepare marketing materials to support prospecting activities and educate investment advisors on MOF's strengths as a candidate for fixed income allocations

Master the MOF investment message and represent MOF at conferences, events and engagements

Research and gather information pertaining to brokerages, investment advisors, family offices and institutional investors

Stay abreast and up to date about current financial news and financial markets
Coordinate with all relevant teams internally to ensure processes and workflows are aligned to meet the needs of investors and external stakeholders

Ensure all processes and output are consistent with MOF policies
Desired Skills & Experience
3+ years of sales experience related to the role as an internal, hybrid, or external wholesaler

Established relationships within the industry are preferred

Strong business acumen and demonstrated proficiency in general business disciplines

University degree

Canadian Security Course

CFP, CIM or CFA is an asset or strong knowledge of accounting concepts

In-depth investment management and general market knowledge

Able to make quick and appropriate decisions, while working within the regulatory framework

Ability to build internal partnerships and relationships in a team environment
Success Factors
Prior experience in the asset management industry of at least 3-5 years

Prior experience in a managing role of at least 1-year managing client relationships, deliverables and communication

In-depth knowledge of private credit funds

Solid interpersonal and communication skills

Strong organizational skills

Ability to handle multiple demands, competing priorities, and constant change

Ability to allocate time effectively and manage tight deadlines

Keen interest in and understanding financial markets

Ability to manage their own time and workload effectively to ensure both internal and external deadlines are met

Actively manage and prioritize requests
What We Offer
A remote workplace with an option to work in the office

A tight-knit team that works together, works hard and makes things happen

An opportunity to be entrepreneurial and fully responsible for the fund's capital markets function




Competitive, results-driven compensation
Comprehensive Group Health Benefits (Life, AD&D, Extended Health & Dental and Travel Insurance)

Company-wide lunch and learns & monthly team events




Education and Learning Benefits
We thank all applicants for their interest; however, only selected candidates for further consideration will be contacted.
Learn more about Merchant Opportunities Fund
Learn more about Merchant Growth