Director of Industry Partnerships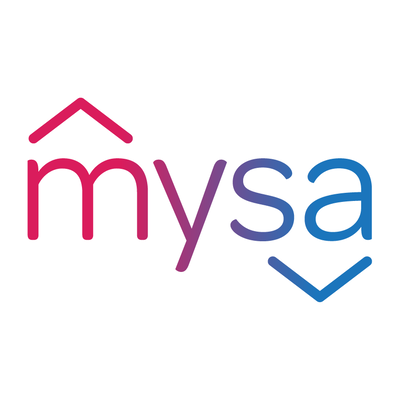 Mysa
Sales & Business Development
Remote
Posted on Thursday, February 23, 2023
Say hello to the Mysa team!
The grass really is greener over here. Why? Most importantly, we've built a company that's based on a people-first culture. We encourage (like, really encourage) work-life flexibility, and we're all about employee recognition. We believe that we do exceptional work when we're encouraged to play and we're proud that our team members brag about their jobs to their friends. Of course there's lots of perks too!
We are looking for a
Director of Industry Partnerships
to join our team remotely in the USA or Canada.
The
Director of Industry Partnerships
will lead all wholesale and reseller activities that are integral to Mysa's omnichannel strategy. Specifically this includes Mysa's wholesale, trade/distributor sales channels as well as Mysa OEM and Retail partnerships.
This position will help define Mysa's channel sales strategy and budget; will own the P&L for the retail, trade and OEM channels; will hold responsibility for identifying and signing-on key strategic partners in the retail and trade channels; and maximize sell-through with all channel partners.
What You Will Do
Strategic Planning (25%)
Build consumer reseller channel strategy by utilizing industry knowledge, channel insight and customer understanding to drive channel growth
Develop strategies to maximize sell-through for all Mysa products with all channel partners
Develop and oversee channel marketing plans
Develop and manage the Channels team budget, optimizing the investment per channel/account
Inform pricing, commercial planning and cross-functional promotional strategies
Channel Management (50%)
Own the P&L for the retail, trade and OEM channels
Channel optimization - understand and assess the capabilities of each channel, and maximize sales per account per channel
Orchestrate key account plans and monitor account performance
Continuously develop a deeper understanding of Consumer Channel landscape and prioritize accounts to identify key focus areas for execution
Research and build relationships with new strategic accounts
Lead complex partner sign-on and management negotiations
Work with your team to develop and deliver sales presentations to key prospects and accounts
Work with internal marketing teams to ensure reseller partners can accurately represent our brand and aid in our brand awareness initiatives
Work with our commercial planning and operations teams to ensure allocated inventory levels are sufficient and optimized
Identify and pursue strategic partnership opportunities
Business Operational Excellence (10%)
Develop rigorous pipeline management and tracking systems to optimize deal flow
Forecasting of sales volume, risks and opportunities
Ensuring we have solid win-win contracts and terms in place with all channel partners
Leadership and People Development (15%)
Develop and coach a diverse and high performing team while attracting and retaining talent
Keep a pulse on team growth needs and develop team growth plans
Exert influence across departments within the revenue-driving teams at Mysa
Present to and consult with senior management on business trends with a view to developing new products, and distribution channels
Who You Are
Must bring experience specific to the HVAC Trade/Wholesale channels in Canada and the USA. A minimum of 10 years in Consumer Electronics with direct experience establishing relationships with retailers, distributors and other reseller partners is required.
Highly experienced managing retail and distribution partner relationships
Deep understanding of consumer channels, retail landscape and impact of emerging trends
Proven track record of successful people leadership and development, including building teams from the ground up
Professional sales and negotiations training with a proven track record of delivery
Familiarity with CRM platforms and pipeline management
Highly experienced with developing and negotiating reseller terms and contracts
Ability to develop higher level strategic plans and transform them into actionable plans
Possesses entrepreneurial mindset to identify and execute on business opportunities
Ability to influence multiple stakeholder groups
Ability to work with reseller partners and devise win-win partnerships that drive success for Mysa as well as its partners
Must be able to effectively articulate technology and product positioning to internal audiences and channel partners
Highly skilled and thoughtful communicator with ability to seamlessly tailor communication style to a variety of target audiences
Our Story
Since entering the market in 2018, Mysa Smart Thermostats have been warmly welcomed into customers' homes, earning thousands of 5-star reviews. We've been recognized for many awards - most recently being named 2022 Tech Company of the Year by Tech NL as well as one of Atlantic Canada's Top Employers in 2023! Our mission is to fight climate change! As the premier Canadian-designed smart thermostats for heating and cooling, Mysa creates thoughtful, innovative technology to help our family of customers across North America stay comfortable and save money by using home energy more efficiently. To help us build a greener, more sustainable future, we're creating an ecosystem of energy-saving smart thermostats and fostering a unique, people-first company culture that brings out the very best in our team.
What's in it for you?
- A rewarding career path that helps you learn, grow, and showcase your talent
- An environment in which you are recognized and appreciated for what you do
- Unlimited paid vacation (Yep. Unlimited. Paid. Vacation (within reason, of course!)
- Flexible environment (work from home, a coffee shop, or a blanket fort - wherever you're most comfortable)
- Flexible hours (no set 'office hours'— you work 40 hours per week and meet your role requirements)
- Training and Development Allowance Program
- Health and Wellness Allowance Program
- Competitive salary structure
- Annual salary increases
- Employee Stock Option Purchase Plan
- Comprehensive Group Health Plan
- Employer-matched RRSPs or 401K
- Maternity & Parental Leave Top-Up Program
Feeling intrigued? Enticed? Here are some extra perks:
- New pair of high-quality noise reducing headphones
- Credit towards a smart home product purchase and a free Mysa Thermostat for your home
- Innovative workflow software and tec-hnology (we're major Slackers — internal communications have never been more awesome)
Simply put, we know that people are the heart of our business and we appreciate your unique qualities and diverse experiences. If this opportunity sounds amazing and you feel that you're a great fit for most of the listed criteria, you should apply — we value individual abilities over a profile on paper.
Mysa is an equal opportunity employer focused on promoting diversity, multiculturalism, and inclusion. We value diversity of race, gender, sexual orientation, religion, ethnicity, national origin, and all the other fascinating characteristics that make us all different. Your application to this posting is deemed to be consent to the collection, use, and necessary disclosure of personal information to facilitate our recruitment process. We respect the confidentiality and privacy of all of our applicants.
Thanks for thinking about making Mysa your work home. We look forward to getting to know you.