Solutions Architect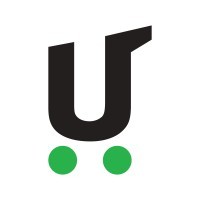 Noibu
IT
Ottawa, ON, Canada
Posted on Wednesday, May 17, 2023
Noibu is Canada's Capital city's
fastest-growing technology company.
We help brands recover millions of dollars in lost sales every day by helping them detect, manage and resolve critical errors on their online store. You may have heard of some of our customers like Levi's, Champion, Air Transat, Guess, and Jelly Belly.
What you'll be doing:
Brainstorm solutions to front-end errors happening on our customer's e-commerce websites
Support our Customer Success Managers on technical calls with external developers(Development Agencies) to field technical questions
Act as level 2 technical escalation point for product support tickets
Develop proven practice materials/recipes on how to resolve common Noibu errors
Create technical documentation in our help centre to support our customers
Contribute & host customer-facing technical AMA's or lunch-and-learn sessions
Help distribute technical knowledge and potential product improvements to various parts of the company
Enablement materials for our team of CSMs and Support
Custom Reporting built out for our Enterprise customers
Previous experience with common e-commerce platforms such as Shopify, Magento, SalesForce Commerce Cloud
Perform developer-centric advanced training in the Noibu platform
What you've done before:
Applied experience with back and front-end web applications to answer questions, troubleshoot and solve unique problems with third-party developers (Javascript, HTML, CSS, etc.)
Working in the unknown; you are able to work in an environment where you might not know all the details.
Excellent communication skills, you are comfortable working with and supporting stakeholders at all levels of the organization about topics that vary from operational strategy to specific tactical details.
Willingness to learn and receive coaching
Experience in SaaS environments.
High emotional intelligence - you enjoy building relationships, value collaboration, and have a good sense for others' motivations.
Are committed to continuous growth and learning. You understand that every challenge is an opportunity and you get excited about learning new things.
Ability to adapt to new processes and work accurately in a fast-paced, rapidly changing environment.
Why should you consider Noibu?
🦄 We're working to be Ottawa's next Unicorn
Noibu is going to impact billions of shoppers. By joining our small team on the ground floor, you have the opportunity to do something amazing with us and grow more than you even realize is possible.
💰 Compensation
We're a pay for impact company that is striving to lead the market in regards to compensation. Outside of your base salary, you have access to our Employee Stock Option Plan and potential variable pay or bonus arrangements.
🕰️ Unlimited Time Off & Flexible Working Style
In addition to unlimited time off, we enforce an annual minimum of 3 weeks for all employees and have a company wide holiday shut down every year. Our flexible working style means you get to work when and where you want.
🦷 Benefits from Day 1
Imagine having to wait 3 months into your new job to go to the dentist? Never at Noibu. We hired you. We believe in you, and everyone gets access to all benefits, perks, and allowances from their first day with us 🤝
🎉 Fun & Engagement
Lots of companies preach having fun, but we seriously do walk the walk. Think things like Monthly Company-Wide & Team-Specific Socials, frequent post-work Happy Hours, and a MAJOR annual Holiday Party 🎄
...Plus much, much more.
If you have experience that's close to what we outlined but think you might be missing a couple of things, apply anyway! 🚀 What's the worst that could happen? Noibu looks for people with exceptional potential, and we know that this takes many forms.
At Noibu, we are committed to building and fostering an environment where our employees feel included, valued, supported, and heard. We strongly encourage applications from Indigenous people, racialized people, people with disabilities, people from gender and sexually diverse communities and/or people with intersectional identities. If you require any accommodations, please notify us and we will ensure you can participate fully and equally during the recruitment and selection process.
We encourage all applicants to indicate their preferred pronouns on their application (e.g. she/her/hers, he/him/his, they/them/theirs, etc).