Head of Sales, Key Accounts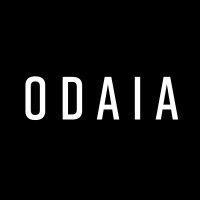 ODAIA
Sales & Business Development
Remote · United States
Posted on Wednesday, April 19, 2023
ABOUT ODAIA
ODAIA nouno·da·ia | \ 'oh-day-yeah \
An Ancient Greek word referring to a salesperson's "tools of the trade."
Learn more about our company
here
. You can also find more information about the company and our products at
odaia.ai
.
ODAIA is a remote first organization, all our positions are WFH.
ODAIA helps pharma sales and marketing teams by using AI to understand and predict customer behaviour. Our enterprise SaaS product MAPTUAL serves some of the most recognized Fortune 500 life sciences companies. By incorporating data and AI predictions in powerful ways, MAPTUAL's users understand their customers (healthcare professionals, patients) on a deeper level and cater to their health needs more effectively.
ODAIAns (what we call ourselves) are inspired to reinvent the future of how non-technical people leverage data in their day-to-day lives. We are passionate about solving complex problems in data, AI, engineering, design, and product, so our customers don't have to. We live by the notion that "simplicity is the ultimate sophistication;" and making simplicity scalable is an even bigger challenge. That's why we have a crazy talented team led by serial entrepreneurs, tech veterans, and life sciences experts.
OUR MISSION
Reducing patients' time to therapy by facilitating meaningful interactions with healthcare providers, through human-centric software powered by AI.
We're also on a mission to build an innovative, diverse, and ego-free business, where trust, innovation and ownership are valued. You're on a mission too? We're here for it. We put an emphasis on career development for our employees, and the opportunities to grow are extensive.
Reporting to the
Chief Commercial Officer
the
Head of Sales, Key Accounts
will partner with our amazing sales team in presenting our product offerings, and ODAIA's vision in the best light to prospects and customers.
To accomplish this, you need to have a solid grasp on the BioPharm industry, collaborate with Sales/Customer Success, Engineering, Product, and other domain and technical support resources to ensure proposed deals include technical solutions that accurately address customer needs underpinned by strong value selling principles. Your technical oversight and ability to design a client's solution is critical to the success of this role and to the team.
WHAT YOU WILL DO
Act as a key voice for ODAIA with potential US customers by identifying prospects, mapping stakeholders within each organization, reaching out to them, delivering compelling presentations on ODAIA's value, specific to their needs, and closing deals
Develop a healthy pipeline of qualified opportunities and prospecting cadence for new clients by cultivating your network through various channels
Collaborate with other departments, including marketing, product development, and customer success, to ensure that the company's sales strategies align with overall business objectives in the pharma industry.
Build and maintain strong relationships with key customers in the pharma industry, understanding their needs and identifying opportunities for upselling and cross-selling
Monitor and analyze sales metrics in the pharma industry to identify trends, forecast sales targets, and adjust sales strategies as necessary
Participate in industry events and conferences in the pharma industry to promote the company's SaaS products and services and build relationships with potential customers.
Maintain a high level of knowledge about the pharmaceutical industry, regulatory requirements, and the competitive landscape to align the SaaS product offering to meet the industry's needs.
Engage prospects through relevant channels such as digital and social media, events, campaigns, queries, email and webinars with a view to developing them into qualified leads.
Land new leads in the US market through an efficient sales process and increased market coverage
Gather and report information about the market potential, competitor's activities, new applications
Partner with C-Level executives to develop and implement effective, enterprise-wide strategies
Deliver commercial insight, manage customer objections and suitably position MAPTUAL offerings to maximize sales.
Keep ODAIA abreast of competitor offerings and positioning
WHAT YOU BRING
Minimum of 5 years B2B Enterprise software sales for the US pharmaceutical industry
Experience with both SaaS software sales and Pharma sales/marketing is preferred, but will consider individuals who have deep understanding of one area more than the other
Track record of consistent sales quota overachievement in new customer growth and expansion revenues
Proven experience prospecting to Senior Executives and Senior-level leadership of Pharma
Reputation for integrity and trust with internal and external stakeholders
Adaptability and flexibility in startup environment and as part of an agile organization
Understanding of how to assess the Ideal Customer Profile (ICP), using SPICED or other frameworks, and a strategy on prioritization of leads
Acute understanding of the business and organizational environments of pharma, including expertise in dealing with various personas who buy enterprise digital solutions, including Commercial leads, Sales Operations, Digital experts and C-Suite level in pharma. (refer to above bullet to simplify this point)
If you think you may not check every box, don't worry, we would love to see your resume anyway! Odaians are at core a group of great and talented people, eager to learn, take ownership, and turn ambitious ideas into reality.
WHAT WE OFFER
A highly productive driven startup culture that values agility, passion, ownership, trust, respect, diversity and inclusion
Tremendous growth and unique learning opportunities
A large amount of ownership and autonomy for managing things directly
An inclusive environment, we are an equal opportunities employer and we operate with an anti-oppression mindset
Top-notch health benefits for medical, dental, vision care, mental health, prescription drug coverage, travel insurance and alternative treatments such as acupuncture and chiropractic services
Flexible working hours, providing great balance for personal and family life
We focus on what we achieve and not the number of hours we clock
We trust our employees and empower them to shape their work themselves so that they can achieve the best possible results
An open and flexible vacation policy
Our employees can take what they want, when they want it - as long as they get their work done, get the time approved and get things covered while they're away
Stock option grants
A generous home office allowance
Career development opportunities, and a solid business model - we're in it for the long haul!
LOCATION
We are a remote-first company based in Toronto with frequent in-person collaborative work sessions and social gatherings at a work-share office in downtown Toronto. We leverage many synchronous and asynchronous communication tools as well as virtual social events, and provide an allowance for your ideal WFH setup.
EMPLOYMENT VERIFICATION
Any conditional offer of employment made to a successful candidate will be subject to the full satisfaction with the results of any background and reference checks.
ACCOMMODATIONS AND ACCESSIBILITY
Accommodations are available on request for candidates with disabilities taking part in all aspects of our hiring process. For more on this, you can inquire about accommodations if you're invited to an interview.
DIVERSITY, EQUITY & INCLUSION
As an equal opportunity employer, ODAIA is committed to creating an environment that respects diversity and inclusion. ODAIA does not discriminate on the basis of race, religion, color, national origin, gender, sexual orientation, age, marital status, parental status, veteran status, or disability status.
At ODAIA, we are committed to building an environment where everyone feels included, valued, and heard. We are committed to creating a diverse workplace, and are an equal opportunity employer who does not discriminate on the basis of race, religion, color, national origin, gender, sexual orientation, age, marital status, parental status, veteran status, or disability status.
We strongly encourage applications from Indigenous Peoples, racialized people, people with disabilities, people from gender and sexually diverse communities and/or people with intersectional identities.