Sales Development Representative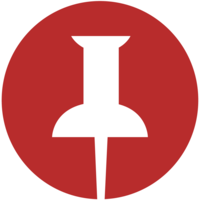 PiinPoint
Sales & Business Development · Full-time
Kitchener, ON, Canada
55,000 – 85,000 CAD per year
Posted on Thursday, December 15, 2022
COMPANY OVERVIEW
PiinPoint is a SaaS platform helping to reinvent retail communities by changing the way retailers identify, validate, manage, and grow location networks with ease. We are a Y-Combinator backed SaaS startup looking for the right people to contribute to making a real impact in the retail, commercial real estate, and technology industries.
POSITION OVERVIEW
This position offers an incredible opportunity to build a career alongside our world-class business development team. The Sales Development Representative will work directly with the Chief Revenue Officer and other members of the Business Development team to position PiinPoint for success and fuel our outbound and inbound sales efforts.
In this role, we expect the Sales Representative to execute on outbound sales plans and support inbound lead qualification programs as well as interacting with our customers and testing new ideas. This position will drive the sales pipeline.
WHAT YOU'LL BE DOING
Develop new business leads and enhance existing relationships.
Utilize prospecting and research tools, coordinate with assigned reps to qualify prospects into SQL opportunities; prepare for and book pitch meetings with target prospects.
Strategize with team members to innovate & improve the overall sales development process
Conduct sales development best practices with email, phone, and social drips using enablement technology to connect with new prospects.
Work closely and collaboratively with the Account Executives team to develop and implement appropriate prospect communication plans
Develop and refine calling scripts and identify collateral needs for outbound and inbound prospecting
Work internally with other departments to ensure proper quality and quantity of product demonstrations
YOUR QUALIFICATIONS
1+ year in a junior sales development role at a high-growth B2B SaaS company
Track record of hitting aggressive SQL pipeline targets and working with Account Executives to close deals and generating revenue
Demonstrated success with lead generation through all means, cold calling, email, LinkedIn, inbound followup and meeting SQL targets consistently - specifically, achieving target volume of high-quality (ICP consistent) rechouts of at least 25-50 a week with conversion to meeting rates of up to 20%,
Familiar with developing and experimenting with calling and outbound lead generation tactics
Expertise with sales tools such as Salesforce, Zoominfo, Hubspot or others
Analytical thinker with comfort analyzing data and using analytics to measure and optimize campaign performance.
Experience creating sales content is a plus.
YOU SHOULD INCLUDE THESE IN YOUR APPLICATION:
Overview of your track record in an outbound sales context in a B2B SaaS context.
Your resume and LinkedIn profile
PiinPoint is an equal opportunity employer.
See more open positions at PiinPoint