General Application - Future Opportunities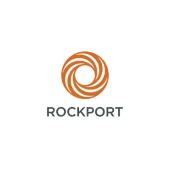 Rockport Networks
Ottawa, ON, Canada
Posted on Monday, May 29, 2023
We're are always on the look out for individuals who want to make an impact on a changing industry.
If that sounds like you, please take a moment to submit your resume and introduce yourself to us for future opportunities!
Rockport Networks delivers the next generation of scale fabrics to accelerate AI and HPC innovation. Rockport is reimagining the system infrastructure model of the data center with networking solutions designed for scale, resiliency and sustainability — all with the right economics. Headquartered in Ottawa, Canada, Rockport has offices and projects spanning international markets with Centers of Excellence in Europe and North America. Learn more at rockportnetworks.com and follow us on Twitter and LinkedIn.
Rockport has excelled at working remotely and supporting a hybrid model – in-person and remote work - that continues to foster strong teamwork, communication and execution excellence. While there is flexibility in working remote, some positions do require commuting distance to our Ottawa office.
Rockport Networks is an equal opportunity employer and values diversity. In addition, Rockport is committed to providing accommodations for people with disabilities. Please let us know if you require a reasonable accommodation due to a disability during any aspect of your candidate experience and we will work with you.