FPGA Designer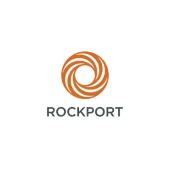 Rockport Networks
Design
Ontario, Canada
Posted on Thursday, July 13, 2023
Join the team that is revolutionizing data center networking!
Rockport's scale fabric technologies have disrupted the 30-year-old centralized switching model limiting innovation in High Performance Computing (HPC). Now we're taking on static systems with composable infrastructure for demanding HPC and AI workloads. The Rockport team is passionate about solving complex problems for our customers and we're proud of the products we build.
This is an exciting opportunity for a skilled FPGA Designer to get involved in making dramatic changes to the compute and Data Center industry, by making a significant contribution to our disruptive next generation solutions for Composable Disaggregated Infrastructure (CDI). Building off our switchless network solutions for systems in High Performance Compute, Data Center, and networked clusters, the CDI space offers new technology advancement opportunities and an avenue to introduce new and efficient concepts into the evolving compute industries.

What you will do
Participate in the development of next generation interconnect technologies, pushing existing boundaries in power and speed

Specify, design, verify, and lab test hardware for leading edge CDI product

Collaborate with a team of engineers on system integration of ASIC/FPGA's

Bring your ideas, knowledge and expertise to a skilled team of designers
The background you bring
A minimum of 5 years experience as an FPGA Designer

A degree/diploma in Electrical Engineering or a related field

Experience with Intel/Cadence EDA tools (Quartus, Xcelium)

Knowledge and design use of Verilog

Experience with Linux scripting languages

Linux networking knowledge

Networking protocol experience, especially PCIe, Ethernet among others
Bonus if you have
Development experience with Xilinx FPGA technologies and tool flow

Knowledge of protocols related to highspeed, low latency, and datapath switching

Knowledge of FPGA verification methodologies such as UVM, OVM

Experience with low power design techniques, for ASIC/FPGA

Experience with design optimization for speed/timing, power, area
About Rockport
Rockport Networks delivers the next generation of scale fabrics to accelerate AI and HPC innovation. Rockport is reimagining the system infrastructure model of the data center with networking solutions designed for scale, resiliency and sustainability — all with the right economics. Headquartered in Ottawa, Canada, Rockport has offices and projects spanning international markets with Centers of Excellence in Europe and North America. Learn more at rockportnetworks.com and follow us on Twitter and LinkedIn.
Rockport has excelled at working remotely and supporting a hybrid model – in-person and remote work - that continues to foster strong teamwork, communication and execution excellence. While there is flexibility in working remote, some positions do require commuting distance to our Ottawa office.