Materials Science Engineer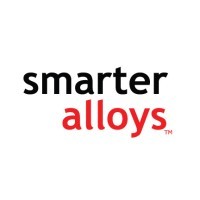 Smarter Alloys
Cambridge, ON, Canada
Posted on Tuesday, October 26, 2021
High impact role in a small, agile laboratory environment
Opportunity to work at the cutting edge of the smart materials industry
Flexible, autonomous, and varied role in a multidisciplinary environment
Competitive salary, commensurate with experience + full benefits
As our new Materials Science Engineer, you will play an integral role on our materials science team, helping to develop and advance our technology and materials. You will be working with smart materials (including shape memory alloys) and advanced manufacturing processes to understand how these processes can be used to control the function of these materials.
You will:
Support the materials team on NiTi-based shape memory alloy R&D activities, and any projects related to materials and device development and testing
Perform material properties characterization and testing using a variety of techniques (optical microscopy, SEM, DSC, thermomechanical testing, tensile testing, laser processing, heat treating, hardness testing)
Perform statistical analysis on materials testing results
Develop a thorough understanding of multi-memory-materials technology
Every day in this role will offer an opportunity to apply your deep technical knowledge to help develop innovative solutions to important problems.
To succeed in this role, you will require a strong grasp of metallic materials, and be able to use both experimental and numerical methods to optimize these materials for different applications.
You will enjoy the benefits of working with an experienced, knowledgeable, and collaborative team, who will support you when needed but also empower you to solve problems independently and work autonomously.
If you have a passion for materials science and are a highly motivated and independent self-starter looking for a new challenge and an opportunity to make a big impact in a rapidly growing company, look no further.
As someone in the early years of your career, or as a seasoned engineer, you're looking for a role with a company that will let you flex your creative muscle, challenge your technical skills, and give you the opportunity for growth and advancement. You can stop looking, because this is that role, and we are that company.
Working with Smarter Alloys
Smarter Alloys at the forefront of the smart materials revolution. With applications ranging from wearable technology to medical devices, our technology can be found across a wide range of industries, including medical/dental, automotive, energy harvesting, consumer electronics and sporting goods.
We are a small, innovative and fast-moving company that is on the cutting edge of the smart materials industry. We have aggressive growth goals and are looking for someone who is willing to put in the work to help us get there. If this sounds like you, we want to hear from you!
As part of our team, you can expect:
A full-time, permanent position working in a state-of-the-art facility
Flexible work schedule (40 hrs/week) with core hours between 10 am – 3:30 pm
Competitive salary, commensurate with experience
Medical and dental benefits
Opportunities for professional development
We are considering candidates with a wide range of experience, from recent grads to more senior level engineers. Above all, we are looking for someone with the right aptitude for materials and a real desire to make an impact.
Here's what we need:
Bachelor's degree in Materials, Mechanical Engineering or Biomedical Engineering
Min. 2-3 years work experience in Research and Development environment
Effective communication in technical information
Hands on experience with any materials characterization technologies
Good knowledge of physical metallurgy and materials engineering principles
Good knowledge of materials processing and manufacturing principles
And here's what would be an asset:
Background in shape memory alloys
Experience with laser processing and advanced manufacturing
Experience driving projects through a data analysis approach
Experience working within a Quality Management System
Experience using Minitab for statistical analysis
We strive to build a team that reflects the diversity of the community we work in and encourage applications from traditionally underrepresented groups such as women, visible minorities, Indigenous peoples, people identifying as LGBTQ2SI, veterans, and people with disabilities.