Demand Generation Manager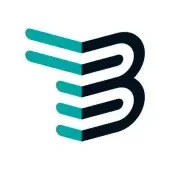 tealbook
Sales & Business Development
Canada
Posted on Thursday, September 7, 2023
The Opportunity
TealBook is on the fast growth path and we're on a hunt for a savvy, experienced Demand Generation marketer. Your mission? To build and implement dynamic end-to-end demand generation campaigns that drive pipeline growth and amplify TealBook's brand presence. If you like to plan, strategize, test, execute & scale demand generation programs leveraging all marketing channels (SEO, SEM, Direct Mail, Events, Thought leadership etc.) and know how to deliver on results, let's chat!
The Impact You Will Have
Strategic Planning: Develop and execute a comprehensive demand generation strategy aligned with the overall marketing and business goals. This will require continuously assessing market trends and competitor activities to identify new opportunities for qualified pipeline.
Lead Generation & Pipeline Growth: Maximize lead generation by leveraging diverse marketing channels, including digital marketing, content marketing, email campaigns, webinars, events, and social media.
Campaign Management: Plan, execute, and optimize multi-channel marketing campaigns, including paid advertising, SEO/SEM, content syndication, and social media advertising.
Content Creation: Collaborate with the content team to develop compelling and relevant content, including blog posts, whitepapers, ebooks, videos, and infographics, to attract and engage target audiences.
MarTech Management & Optimization: Utilize marketing automation tools to nurture leads throughout the sales funnel, ensuring smooth transitions to the sales team when leads become sales-qualified. Our current tech stack includes Hubspot, Salesforce, WordPress etc and you will be expected to manage it for maximum optimization and efficiency.
Performance Analysis: Regularly analyze marketing data and KPIs to measure the effectiveness of demand generation efforts. This will require adjusting our strategies and tactics based on data-driven insights.
Cross-functional Collaboration: Collaborate with sales, product management, and other departments to align marketing efforts with sales objectives and product launches.
Budget Management: Manage the demand generation budget effectively, allocating resources to initiatives that demonstrate the highest ROI.
Reporting: You will own program/campaign performance reports and share insights with the team on wins, learnings, future recommendations and more.
Vendor Management: Nurture relationships with external vendors, agencies, and technology partners to bolster demand generation efforts as needed.
What Are We Looking For?
Expertise in leveraging various marketing channels / channel mix (online and offline), understanding their individual strengths, and creating end-to-end campaigns to drive pipeline growth + improve market visibility.
Ability to manage a budget, allocation, and reallocation to achieve strategic goals.
Experience in field marketing and event planning with the goal of pipeline creation.
Possessing an analytical mindset and the ability to make decisions based on data, which includes understanding attribution models and tracking performance across various channels, campaigns, and overall demand generation.
Aligns closely with sales teams to ensure that marketing and demand generation efforts are targeted, measurable, and support the entire sales cycle.

Work closely with:

Content marketing team to create campaign and/or enablement assets and optimize distribution
Creative team to build layouts and other graphic assets.
Sales and Customer Success to plan tactics and ensure effective implementation of marketing strategies.
Your Work Environment
The health and safety of our employees will always be a priority at TealBook. As such, for the foreseeable future, TealBook is a remote-first workplace. You are encouraged to find a space that empowers you and that has your support group around you.
We have an incredible office in Toronto (located at Spadina and Richmond, conveniently close to all the delicious eats) that is available to employees if they do want to come in.

#LI-Remote
About TealBook
TealBook is a big data company that offers an unparalleled Supplier Data Foundation, Supplier Intelligence Platform, and Universal Supplier Gateway. By using TealBook, our customers have the data they need to make critical decisions, resulting in empowered and transformative procurement strategies. By leveraging machine learning and AI, TealBook is introducing ease and transparency to the supply chain ecosystem.
Our team enjoys a competitive compensation package that includes health benefits, flexible work schedules, and a nurturing workplace environment. We're located primarily in Toronto, Ontario and utilize collaborative technologies to bridge geographic gaps.
Our guiding values were decided by our team and we're committed to living them every day. We've built an inclusive, transparent culture dedicated to celebrating each other. We see failures as learning opportunities, we welcome feedback and new ideas, and we set clear goals and expectations so that every team member feels empowered to succeed.
Tealwork is Teamwork -
The impact we have is always greater when we work together. We bring our authentic selves, unique experiences, perspectives, and passions across teams, functions, and geographies to solve problems and deliver better results.
Trust Through Transparency -
We build trust through communicating honestly, authentically, and with respect. We hold ourselves accountable, we admit to our mistakes, and we do what we say we'll do. Our success is rooted in trust through transparency.
Deliver Delight -
We are all customers. We listen to needs, we challenge our ideas of what's possible and prioritize work that will drive success and build satisfaction. We constantly look for ways to differentiate ourselves and ensure interactions and experiences deliver delight.
Will to Win -
Change is the only constant. We don't just believe this; we face the unknown head-on. We have the courage to challenge the status quo, continuously adapt, change, and evolve. We act with urgency, align our priorities with the company deliverables and drive decisions backed by data.
Grit - We embody two characteristics of grit: passion and perseverance. Passion comes from intrinsic interest in our craft and from a sense of purpose - the conviction that our work is meaningful and helps others. Perseverance takes the form of resilience in the face of adversity as well as unwavering commitment to continuous improvement.
TealBook is a respectful, caring, and inclusive workplace. We are committed to championing accessibility, diversity, and equal opportunity. Requests for accommodation can be made at any stage of the recruitment process providing the applicant has met the requirements for the position. Applicants need to make their requirements known when contacted.