Physician Assistant - General & Thoracic Surgery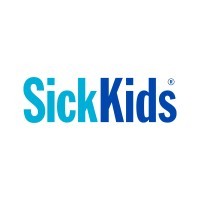 The Hospital for Sick Children
Toronto, ON, Canada
Posted on Tuesday, August 22, 2023
Night Shift Physician Assistant – General & Thoracic Surgery
Choosing to work for The Hospital for Sick Children means that you've chosen more than a job – you've chosen a career where you can have a meaningful impact on the lives of children, youth and families every day. Our staff are our greatest strength and SickKids works hard to provide a supportive working environment where Physician Assistants can accomplish their best work. Working within a multidisciplinary health care team, Physician Assistants at SickKids have the opportunity to hone their expertise within a specific clinical service. SickKids is recognized as one of the world's foremost paediatric health-care institutions and is Canada's leading centre dedicated to advancing children's health and Physician Assistants are playing an ever-increasing role in contributing to this success.
We are currently looking for two Physician Assistants to join the General & Thoracic Surgery Program, to cover 12-hour night shifts across the week, and work in tandem with our residents/fellows/staff surgeons and inpatient unit team to care for our patients and families. This PA will join an existing team that covers the day shifts Monday to Sunday, to partner in providing a 24-hour coverage model and supporting patient needs overnight.
The Physician Assistant (PA) will work within a multidisciplinary team in the General & Thoracic Surgery Program and Inpatient Unit Team. The patient population served is predominantly infants and children with gastrointestinal conditions, colorectal cancer/surgical oncology presentations, perforated colon cancers, foreign body, wound infections, organ transplantation, short bowel syndrome, bowel obstructions (large and small of various etiologies), bowel ischemia, appendicitis, hernias (all types: umbilical, ventral, inguinal, femoral) and trauma.
We interact frequently with the ED at SickKids, one of the busiest paediatric emergency departments in Canada. The SickKids ED cares for approximately 75,000 children each year, with over 7,000 of those children admitted to inpatient care.
The position includes performing as a procedural first assistant, contributing to pre- and post-procedural care in the inpatient care unit, and participation in unit-based quality and safety practices, conferences, and other educational offerings. Completion of necessary clinical documentation is required. Preprocedural assessments require interaction with children and families, discussion of procedural risks/benefits, placement of certain testing orders, and effective communication with multidisciplinary team members. The Physician Assistant will report into the Chief, General & Thoracic Surgery. In this role, you will have the opportunity to meaningfully impact children's health and patient care by becoming an essential part of our SickKids General Surgery team. The General Surgery team at SickKids is a culturally diverse team of world leading experts who provide outstanding clinical and educational services in paediatric surgery. The team is comprised of paediatric surgeons, surgical trainees (fellows, residents, medical students), nurses & nurse practitioners, dietitians, child life specialists, social workers, support clerks, and patient support services. Our team is passionate, friendly, collaborative, and highly motivated.
Here's What You'll Get To Do:
Functions as part of the General Surgery inpatient team.
Manages inpatient General Surgery service patients.
Responds to surgical consult requests from the ED and inpatient paediatric services.
Obtain focused history and physical examination of children, review testing including laboratory and radiographic imaging results with the fellows and faculty (with support).
Responds to trauma activations.
Initiates ordering of common investigations such as bloodwork, urinalyses, routine radiological studies, etc.
Produces clinical documentation and reports using the electronic medical record system.
Attends weekly General and Thoracic Surgery educational conferences.
Participates in a customized paediatric PA clinical curriculum.
Review procedural plans and ensure that necessary pre-procedural testing and communication plans are complete.
Generate written pre-procedural assessment summaries and post-procedural reports.
Perform assessments and trouble shoot as necessary for clinical issues arising and liaise with responsibly attending physician (in unit).
Work with different General & Thoracic Surgeons, Residents and Fellows and the Inpatient Unit Team each week, getting to know and develop collaborative relationships.
As a Physician Assistant for the General & Thoracic Surgery service, be the continuity of care, a familiar face, and of note be accessible to the nursing staff with the anticipation that the residents, Fellows or the staff surgeons will be in the OR.
Assess patient status and develop preliminary plans, discuss each patient with the staff surgeon including if there were any events overnight (e.g. fever overnight, vomiting) and discuss if we need to investigate things further, and what else is needed to manage them pre-operatively and post-operatively.
Inpatient/Ward Management/Consultations - Await request for consults and seeing consults in the emergency department, or on the ward, following up on blood work, imaging and investigations, going to family meetings, completing home care or rehab forms and discharging patients.
Using existing templates, develop your own medical directives to reflect your scope to get to a model whereby a supervising physician is no longer required to co-sign your orders.
Indirect supervision involves the Physician Assistant seeing the patient independently, with the physician being available by phone or on site.
Be responsible for the provision of comprehensive health care to various patient populations in general surgery.
Provide guidance to children and families as they progress through their treatment plans.
Identify appropriate community resources and services, creating linkages.
Assist in the acquisition of specialized equipment as required.
Assume a leadership role in advancing the quality of clinical practice and the provision of high quality, safe care, within the team, and in the development of others.
Identify, integrate, and evaluate research-based innovations for improving patient care.
Commit to reducing preventable harm through Caring Safely –for example, role model error prevention behaviours in practice, and provide leadership with strategies to reduce hospital-acquired conditions (HACs) in the surgical patient population.
Partner with children/families to navigate their illness trajectory.
Provide relevant health education to families that is based on their needs, learning styles and stage of development.
Create, utilize and/or disseminate new knowledge using formal and informal channels.
Foster interprofessional collaboration in the coordination of plans of care.
Attend weekly case review conference and additional monthly quality conference.
Professional Development and Continued Learning is encouraged through internal programs as well as through external means like academic and conference support.
Opportunity to mentor members on the team and to collaborate and contribute to other ongoing projects. Research training and career development will be available through the Research Training Centre at SickKids.
Here's What You'll Need:
Graduate of a PA program from Ontario: Bachelor of Health Sciences (Physician Assistant) BSc PA
Registration with the Canadian Association of Physician's Assistants
Ability to work in a busy clinical environment and also in a highly technical procedural space
Excellent interpersonal and communication skills, with the ability to interact effectively with children and their family members, as well as members of the multidisciplinary team
Willingness to work according to our hospital policies and practice guidelines
Capacity to assist with patient care in a manner that emphasizes quality and safety
Respect for patient confidentiality and awareness of issues around age of consent
Ability to recognize clinical scenarios that require immediate attention from the staff physician and other team members
Perform other cross-functional responsibilities as requested
Clinical duties will be during weeknight shifts.
Proficiency with Microsoft Office (Word, Excel, PowerPoint)
Employment Type: Contract 18 months, 37.5 hrs a week (2 x 1.0 FTE)