Physician Assistant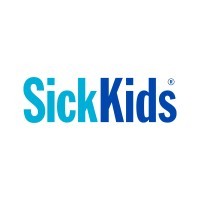 The Hospital for Sick Children
Medical
Toronto, ON, Canada
Posted on Monday, August 28, 2023
SickKids is the largest quaternary care pediatric hospital in Canada and is a teaching hospital for the Faculty of Medicine at the University of Toronto – a leading public institution. The Division of Hematology Oncology is one the largest divisions in the Department of Paediatrics at SickKids and the largest of its kind in Canada and among the largest in North America. We provide a diagnostic service and specialist care for children under 18 years of age with cancer (pediatric oncology), non-malignant blood diseases (paediatric haematology) and haematopoietic stem cell (blood and marrow) transplantation. Our mission is to achieve and maintain excellence in the areas of clinical care, education, and research. Clinical and research activities of the division are supported by the Garron Family Cancer Centre and the SickKids Research Institute.
We are excited to announce that we are expanding our Physician Assistant (PA) Program and recruiting for two (2) Physician Assistant positions for the Neuro-Oncology and Solid Tumor Sections. All qualified applicants are encouraged to apply and indicate program of interest.
Employment Type: Full-time permanent position, 37.5 hours per/week
Optimal start date July/August 2023
Remuneration: Includes a competitive salary + benefits (health, dental, vacation and other benefit options). Funding to eligible conferences and opportunities for growth in procedures, education, and research.
As a Physician Assistant, you will work in a clinical setting while providing a model of care to extending physician services under the supervision of staff physicians, improving access to quality care and work in conjunction with the multidisciplinary teams across SickKids. You will be responsible for completing detailed clinical assessments of children, implementing medical directives, coordinating acquisition of appropriate investigations, reviewing cases within the medical team, and completing related administrative clinical documentation.
Reporting to the Clinical Director and matrixed to the Section Head, you will work collaboratively with faculty, trainees, clinical programs, and the multidisciplinary teams across SickKids. Clinical duties are based on shift work, which may vary over time, but necessarily will include some weekend days. You will focus on the care of Neuro-Oncology patients with brain tumors or with Solid Tumor patients in the areas of precision medicine or other cancer-related topics.
Here is what you will get to do:
Daily assessment of pediatric patients admitted to the wards.
Complete physical examinations relevant to daily care.
Implement medical directives for providing are including ordering bloodwork, medications (i.e., anticoagulants/antiplatelet agents), and transfusions.
Produce clinical documentation and reports using electronic medical record systems.
Liaise with consultant services.
Attend relevant patient care and teaching rounds.
Participate in a customized paediatric clinical curriculum.
Here is what you will need:
Educational requirement: Bachelor of Health Sciences (BHScPA) or Master's degree (MPAS) from a university level program. Note: Individuals with medical degrees (MD's or equivalent) are not eligible
Eligible certification and membership with the Canadian Association of Physician Assistants (CAPA).
Ability to work in a busy clinical environment with a high degree of attention to detail.
Ability to recognize clinical scenarios that require immediate attention from the staff physician's and other team members.
Capacity to assist with patient care in a manner that emphasizes quality and safety.
Respect for patient confidentiality and awareness of issues around age of consent.
Excellent interpersonal and communication skills, with the ability to interact effectively with children and their family members as well as members of the multidisciplinary team.
Willingness to work according to the hospital's policies, procedures, and practice guidelines.
Strong IT (Information Technology) Proficiency and experience with EPIC (Electronic Patient Information Chart) considered an asset.