Sr. Cyber Security Analyst - Research Institute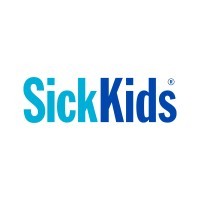 The Hospital for Sick Children
IT
Toronto, ON, Canada
Posted on Tuesday, September 12, 2023
Under direction of the Senior Manager, Research IT Infrastructure, and broadly supporting Research IT (RIT), you will work with a team of IT professionals across the department to support the cyber security posture of IT services managed for the SickKids Research Institute (SickKids RI), including but not limited to: data centre assets - compute, storage, network, firewall, end-user computer assets - desktops/laptops, IT services and applications.
This role requires that the applicant has both a minimum of 3 years' experience supporting a role in cybersecurity as well as a high comfort level with both Linux and Windows systems administration, ideally coming from a professional systems administration background. The role requires hands-on-keyboard technical skills as well as a theoretical and applied understanding of cybersecurity principles and toolsets, and the ability to operationalize institutional policies.
Paediatric research is a dynamic discipline, and as such, requires agile IT and support services. While your responsibilities may be modified to meet the dynamic requirements of the SickKids Research Institute, your main responsibilities are as follows:
Here's What You'll Get To Do:
Primary cyber security escalation point for Research IT, developing strong relationships with enterprise counterparts, RIT Senior Information Risk Analyst, Privacy Office, Legal Services and our research community.
Assist with Research firewall and VPN management, including managing security policy and device upgrades.
Identify and assess security vulnerabilities and inform remediation, including operating system security patches, configuration files and systems libraries.
Support data encryption deployments, including key management.
Download and test new security software and/or technologies.
Develop and promote best practices for information security in alignment with the RI Cyber Security Policy and assist with annual policy revision as required.
Investigate cybersecurity incidents and respond to events in real time; post-event, lead post-incident reviews write detailed incident response reports, and track on emerging threats.
Participate in enterprise testing, assessment activities, represent Research IT at cyber security working groups.
Represent Research IT at cyber security working groups and where appropriate, disseminate relevant information to the research community.
Supports cybersecurity architectural requirements, maintains cyber security documentation and diagrams.
Accountable for ensuring RIT cyber security knowledge base articles are kept up to date, providing reports upon request.
Assist and train team members in the use of security tools and concepts.
May be required for after-hours problem resolution, depending on the severity level.
Here's What You'll Need Essential Requirements:
Successful completion of college or university degree in Computer and Information Technology, Computer Science, related discipline, or equivalent experience. Minimum of 3 years' experience supporting in a cybersecurity role. High comfort level with both Linux and Windows systems administration. Deep understanding of cybersecurity principles and concepts including: Data security, encryption, confidentiality, integrity, accessibility Networking and network security, including network access control (NAC) Security information and event management (SIEM) Intrusion detection systems and intrusion preventions systems Operating system hardening Privileged access management Endpoint security management Familiarity with cybersecurity frameworks (NIST/ISO/CIS/SOC 2). Experience managing firewall and VPN technologies. Experience performing network vulnerability scans. Strong written and verbal skills, having experience authoring process documentation, and distilling technical concepts for a layperson audience. Strong planning, organization, and time management skills. Has good judgment, self-motivated and strong sense of ethics. Creative and curious thinker. Strong team player and ability to work well under minimal supervision. Strong customer service skills with ability to thrive in a busy environment and remain calm under pressure.
Assets:
5+ years' experience in a hospital, academic, or life sciences environment, Information Technology preferred.
Information or cyber security related certification (e.g. CISSP, CISA, Security+).
Expert knowledge of Palo Alto and other firewall technologies.
Experience with major desktop operating systems (Apple macOS, Microsoft Windows, and Ubuntu Linux).
Experience with major server operating systems (Ubuntu Linux, RHEL/CentOS, Windows Server).
Experience with CrowdStrike Falcon or Palo Alto Cortex XDR.
Familiarity with end-point management solutions such as Intune and SCCM.
Familiarity with storage platforms such as DellEMC PowerScale (Isilon/OneFS) and Ceph.
Experience with virtualization technologies such as VMware vSphere, Openstack and KVM.
Familiarity with public cloud, such as Azure or GCP.
Expert understanding of TCP/IP Networks.
Familiarity with modern networking concepts including software define networking (SDN).
Familiarity with Azure Active Directory, OpenLDAP and FreeIPA.
Expert knowledge of Nessus professional.
Experience deploying HIDS/HIPS, preferably Open Source.
Expert understanding of privileged access management.
Experience scripting in BASH, Python.
Experience with automation tools such as Ansible.
Familiarity with ITSM tool such as ServiceDesk Plus or ServiceNow.
Familiarity with Atlassian tools (Jira, Confluence).
Familiarity with Agile concepts and frameworks (Scrum or Kanban).
Here's What You'll Love:
Opportunity to serve one of the leading paediatric research institutes in the world. Research IT will be taken to the next level in terms of providing increased value and service to world class researchers in the Peter Gilgan Centre for Research and Learning (PGCRL). You will have the opportunity to be exposed to different technologies and technology concepts in a highly sophisticated environment.
The Research IT is a collaborative environment. This role requires technical ability but also people skills in order to support users of the Research Institute.
Benefits
This position is eligible for employee benefits coverage; including but not limited to, health, dental, insurance. The full benefits offered will be discussed at the time of position offer.
A focus on employee wellness with our new Staff Health and Well-being Strategy. Self-care helps us support others.
Employment Type
35-hour work week
Permanent Position
Hybrid (Onsite and Remote) Work Model – necessary technology provided for remote work