Registered Nurse - Psychiatry and Eating Disorders - 0.8 FTE, FT w/ Benefits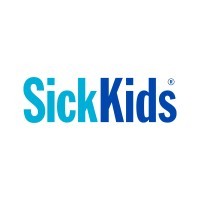 The Hospital for Sick Children
Accounting & Finance
Toronto, ON, Canada
Posted on Saturday, September 16, 2023
It's that time of the year! We are looking to hire New Graduate Clinicians and Registered Nurses to join our SickKids Nursing Team. Positions are available in various units throughout the Hospital. Please find more information by searching 'New Graduate Clinician' or 'Registered Nurse' from https://www.sickkids.ca/en/care-services/for-health-care-providers/nursing/!
Below is the Registered Nurse posting for 7A Mental Health Inpatient Unit.
As a Registered Nurse, you will provide family-centered nursing care to children along the continuum of care. You will assess the nursing needs and provide care to support children and families as they experience illness and the response of treatment.
7A Mental Health Inpatient Unit is an inpatient unit comprising of two specialized programs. These programs support the unique patient population of children and youth experiencing a range of mental and physical health diagnoses including:
eating disorders/disordered eating
suicidal ideation/self harm,
severe anxiety and depression
psychosis
7A provides team-based nursing care, and provides an exciting opportunity to work collaboratively alongside a multidisciplinary team consisting of child and youth counselors, social work, and dietitians, providing integrated physical and mental health assessments, interventions, and support. As a 7A nurse, you will develop a solid foundation in psychiatric nursing, with access to continuous learning and career development opportunities.
Here's What You'll Love:
A Successful Start – you will participate in a comprehensive paediatric nursing orientation in conjunction with subspecialty orientation and a preceptored clinical practice experience to ensure you have the tools you need to be successful in our unique environment
Career Growth – we offer opportunities for advancement based on performance and aptitude regardless of length of employment
Flexible Scheduling – using 6-week blocks, our scheduling is a fair and collaborative process decided with your input
Interprofessional Collaboration- our nurses are an integral part of the interprofessional care team with opportunity to significantly contribute to patient care outcomes
Continued Learning – lifelong learning is encouraged through internal programs as well as through external means like academic and conference support
Professional Development – we encourage participation in nursing practice committees, interprofessional care rounds, as well as preceptorship & mentorship programs
Research & Education – Through various endowments for paediatric nursing research & education we promote scientific advancement in nursing practice and the leadership in evidence based practice
Supportive Environment – our RN Council works to ensure we are providing our nurses with a supportive, collaborative, and innovative work environment
International Experience – SickKids nurses have the opportunity to work on our projects to build capacity and promote paediatric health throughout the world
Impact – at SickKids, you will enhance children's health and change the lives of children and their families every day
Here's What You'll Get To Do:
Develop and implement a nursing plan of care
Work in collaboration with the child/family and the interdisciplinary health care team
Maintain clinical competence and knowledge base through continued education and life-long learning
Utilize evidence-based practice as a base in the promotion of professional accountability
Provide safe, competent and ethical nursing care
Here's What You'll Need:
Essential Requirements
Baccalaureate degree
Registration with the College of Nurses of Ontario as a Registered Nurse
Experience in pediatric nursing
Excellent interpersonal and communication skills
Demonstrated ability to use your critical thinking, problem-solving and teamwork abilities
Assets
Previous RN experience in eating disorders and psychiatry
Pediatric medical/surgical nursing experience
Employment Type: 0.8 FTE, Full-time Permanent with Benefits