Project Manager I, Project Horizon Early Works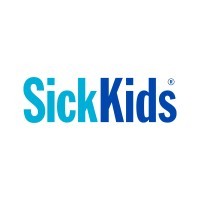 The Hospital for Sick Children
Operations
Toronto, ON, Canada
Posted on Monday, November 20, 2023
SickKids has launched "Project Horizon", a long-term plan for the renewal of the SickKids campus and the foundation for an integrated and seamless paediatric healthcare system. The goal of Project Horizon is to ensure that SickKids can continue to deliver top quality, specialized paediatric care by investing in the facilities and technology necessary to achieve its important mandate. Project Horizon provides the opportunity to re-imagine and re-define a new and compelling future for SickKids. Project Horizon is a multi-year phased development project to transform the delivery of paediatric care, meet growth needs and replace aging, outdated infrastructure.
The full scope of Project Horizon consists of a series of renovation, infrastructure, and demolition projects along with the construction of new buildings and the renovation and expansion of the Burton Wing. The successful candidate will join SickKids Early Works Project Team.
Here's What You'll Do
The role will particularly require an incumbent with proven communication skills, leadership, negotiation skills, ambition, drive, team management and time management traits that would provide effective skills within your role to execute your projects and predict outcomes ahead of completion. SickKids is looking for an enthusiastic and passionate individual that is committed to their goals within their role and will lead with a can-do attitude. Your role will require you to be an efficient individual with the capabilities of solving problems, either with the team or individually; with ongoing reporting to the Project Director as required. An effective Project Manager within this role will require you to plan effectively; continue to lead design planning to completion, ensuring that the work is coordinated and organized.
The Project Manager is accountable for all aspects of a project life cycle from project initiation, planning, implementation through to closure, ensuring that all deliverables are achieved. The Project Manager is responsible to ensure that the project objectives, including schedule and budget are met and improved when possible.
The Project Manager needs to have a good understanding of healthcare planning, building sciences, design planning/completion, infrastructure systems and construction along with the effects that each system and program has on the architectural, structural, mechanical, and electrical elements within the building. The Project Manager uses this advanced level of understanding to translate the user's requirements into design and technical directives for the design disciplines, vendors, and construction trades. The Project Manager shall have a good level understanding of construction contract law, standard design agreements within planning stages, project management processes and procedures for facilities related work.
The Project Manager will be a direct report to the Project Director, Project Horizon Early Works, and will work closely with other Sr. Project Manager(s), Project Manager(s), Project Coordinator(s) and the Portfolio Coordinator to support and oversee the coordination between the various disciplines of the project to ensure that the end product meets the user's functional requirements, the project schedule and project budget.
Project Leadership and Project Management
Ability to meet with Users to evaluate their needs, investigate options and make high level recommendations on project approaches to resolve their needs or challenges.
Translates the user requirements into a high-level functional plan, with or without the use of specialty consultants depending upon size of project (e.g., a department may require additional space for a specialty application or installation of an unusual piece of equipment. The Project Manager evaluates the requirements for various disciplines and arranges for design documents and/or reviews the mechanical details such as the heating systems, cooling systems, medical gas, sprinklers, fire safety, plumbing systems, and electrical details such as emergency power, normal power, security, fire alarm etc. or a department requires additional space to expand to meet growing staffing needs and the Project Manager is to evaluate the requested growth needs, review options of consolidation or expansion including potential impacts on adjacent departments). To be successful, the Project Manager needs to become familiar with the requirements and operations of the various administrative, support services, research and medical/nursing departments as they relate to the specific project.
Develops technical RFPs (e.g., purchase of goods such as furniture, equipment, and services of architects and engineers on different projects), evaluates RFPs and ensures compliance with the SickKids Policies and Procedures regarding Procurement of Goods and Services and Broader Public Sector Procurement Directive.
Negotiates contract terms with consultants and contractors. Also, negotiates tradeoffs between the disciplines in order to reduce capital cost or operating maintenance costs.
Have a full understanding and experience with the Ministry of Health Capital Planning Process and documentation Directs the consulting team or in-house redevelopment staff which includes directing and verifying work performed by the architects, engineers, and other specialty consultants. This direction and verification of work is then extended into tendering and construction stages with the aim of maintaining a high level of performance from the design team, suppliers and contractors. The Project Manager also liaises with various hospital departments, Ministry of Health, City Buildings Department, vendors etc. to ensure project timelines, deliverables and budget are met.
Understands contract law as it applies to the methods of tendering and project procurement and the construction industry.
Reviews, signs, and process stamped project documents as required, or submits for formal review as appropriate. The Project Manager represents the Hospital with respect to contractual and technical issues related to the project (e.g., insurance, bonding and code requirements, etc.)
Maintains traceability between finished products and the personnel/organization that designed/specified/constructed them. Accountable to ensure that consultant, contractor, user and supplier deliverable items are adequately identified.
The Project Manager is accountable to ensure that all contractors have appropriate documentation and approval to undertake the work.
Accountable to conduct site inspections and resolve disputes. The Project Manager is accountable for identifying and addressing non-conformances when necessary, evaluating the cause of project related non-conformances and coordinate remedial action. Verifies completion of the remedial activities and reports the results to Project Director or designate.
Reviews records and evaluates the results of inspections and tests conducted by sub-contractors or independent inspection and testing agencies and witnesses selected tests and inspections as necessary.
Ensures SickKids supplied material is identified in the contract and insurance coverage for SickKids supplied material and responsibility for deductible payments has been defined.
Processes change requests, change orders, payment certificates and other contract or project related administrative documents. Assists Facilities Operations to administer warranty claims within the specified warranty period. Participate in year-end warranty review with consultants.
Applies effective facilitation, communication and negotiation skills, works with project sponsors, executive leads and other key stakeholders to prioritize and scope project objectives, tasks and timelines with the goal of optimizing achievement of project deliverables on schedule and within budget for projects that involve multiple programs/portfolios and/or have cross organizational impact.
Please visit The Hospital for Sick Children's (SickKids) website for the full job description.
Here's What You'll Need
A bachelor's degree in either Architecture, Engineering, Design, Interior Design discipline and corresponding professional status or an equivalent. Architecture, Engineering, Design, Interior Design or Project Manager diploma or an equivalent combination of academic and practical experience.
PMP Certification or Foundation of Project Management Certification is an asset.
A minimum of 5-10 years as a Project Manager in a healthcare setting with extensive experience supporting increasingly complex planning, design, construction renovation, and space related projects.
Demonstrated understanding of and commitment to the principles of equity, diversity and inclusivity.
Employment Type: Permanent Full Time, 1.0 FTE (35 hours/week) on hybrid (remote + onsite) basis