Program Manager, Burn Program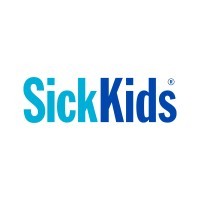 The Hospital for Sick Children
Operations
Toronto, ON, Canada
Posted on Monday, November 20, 2023
Burn Program Manager
We are currently looking for a Program Manager for our Burn Program. The Manager is responsible for the administrative operational functions of the Burn Program across the continuum of care. This includes but is not limited to, responsibility and oversight for program metrics and required reporting, and development and implementation of quality and process improvement initiatives.
In collaboration with the Burn Program Medical Director, and accountable to the Clinical Operations Director, the Burn Program Manager is the agent with operational accountability of the Burn Program.
As a Manager, you will act as a role model and coach through structured and supportive communication, professional development, and assistance with the achievement of the program and hospital strategic goals, including but not limited to research and quality objectives, process and program improvements, and facilitation and preparation of Burn Program Verification as a key measure of success for the program and hospital.
You will be responsible for collaborating in the development of the program's annual operating plan, identifying trends, issues and risks.
Here's What You'll Get To Do
In collaboration with the Directors, provide support to ensure that a comprehensive, integrated Quality, Safety and Process improvement management program is in place with clear performance indicators. This also includes oversight for Burn Program Ministry of Health new scorecard development and reporting, implementation, and evaluation metrics.
Alongside the medical director ensure that the burn program complies with statutory regulations and verification guidelines and facilitate the preparation and implementation of the regulatory verification process for the burn program.
Lead, collaborate and facilitate research related components, with an emphasis on clinical and translational research that informs the burn program¿s quality and process improvement strategies and projects.
Use data analytics to understand trends, operations, improvement opportunities and plan for future strategies and start a committee with the burn program leadership to review quarterly.
Provide leadership in continually improving program delivery and other processes to maximize impact of services.
Work closely with, and provide leadership and research or operational support to other burn program staff ie data analysts, nurse practitioners, students, nursing leadership, burn physicians, social workers, administrative assistants involved in burn care (i.e. write grant for future clinical development of national burn care standards for pediatric burn care)
Here's What You'll Need
Baccalaureate degree in a health-related field.
PhD or Masters degree in a health or business-related field (or evidence of working towards) strongly preferred.
Experience with successful grant submissions.
5 or more years of health care experience in a related field (i.e. Burns and Plastics, Critical care, Trauma, Surgery).
2 or more years of leadership or manager experience is preferred.
Experience in burn care clinical operations and administration of burn program quality or process improvement projects is an asset.
Demonstrate experience managing, coaching and developing others.
Demonstrate strong analytical skills and utilization in an array of tools or platforms.
Knowledge of burn program external verification process and preparation are desired.
Awareness of program planning, process improvement, standards and policy development, and program evaluation.
Collaborate and engage constructively with others.
Demonstrate critical thinking and problem-solving skills.
Strong interpersonal, public relations, and proven leadership skills.
Ability to advocate, motivate and influence others in order to gain their support and commitment.
Ability to understand and respond appropriately to the concerns of others.
Demonstrate resilience in a range of complex and demanding situations.
Commitment to inter professional practice and life-long learning.
Ability to organize and prioritize own work and that of others.
Demonstrate administrative functionality and ability, and a strong business acumen.
A commitment to understanding and aiding in the pursuit of equity, diversity & inclusion
Employment Type: Full-time, Permanent, 35 hours per week