Psychologist PhD - Hematology and Oncology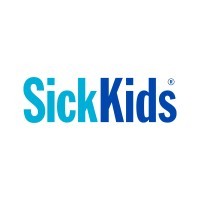 The Hospital for Sick Children
Toronto, ON, Canada · Toronto, ON, Canada · Ontario, Canada
Posted on Monday, November 20, 2023
We are currently looking for a Psychologist to join the department of Psychology to assess and diagnose cognitive, behavioural, and social-emotional problems associated with hematology and oncology conditions and their treatments. The Psychologist will work primarily with school-age children, adolescents, and families followed in the division of Hematology/Oncology.
Here's What You'll Get To Do
Design and carry out consultations and screening, targeted or comprehensive assessments in order to relate current cognitive, academic, and social-emotional functioning to a child's medical and neurodevelopmental history and treatments.
Write reports with recommendations.
Provide feedback to families and clinic teams.
Provide consultation to school teams, rehabilitation providers, and other health and educational professionals.
Complement and extend the health care team's ability to meet the psychosocial needs of the child and family.
Work collaboratively as a member of the health care team.
Actively engage in clinical research being conducted, program development and quality initiatives.
Integrate research and practice.
Clinical triage and waitlist monitoring and management.
Supervise trainees.
Here's What You'll Need
A Ph.D. in Clinical or Neuropsychology from a CPA or APA accredited program or equivalent.
Post-doctoral training in Neuropsychology.
Registration/eligible for registration with the College of Psychologists of Ontario, with Neuropsychology with children/adolescents as a declared area of competency.
Training in the scientist/clinician model of care.
Excellent problem-solving, time management, written, and oral communication skills.
Ability to work as part of a multidisciplinary team.
Proficiency in psychological assessment and diagnosis of children age 4-18, with developmental and medical conditions.
Proficiency with interviewing and educating families.
Evidence-based care and practice.
Initiative and passion to integrate research and clinical practice.
Here's What You'll Love:
Benefits
This position is eligible for employee benefits coverage; including but not limited to, health, dental, insurance and pension. The full benefits offered will be discussed at the time of position offer.
A focus on employee wellness with our new Staff Health and Well-being Strategy. Self-care helps us support others.
Impact
A hospital that welcomes and focuses on Equity, Diversity, and Inclusion.
The opportunity to make an impact. Regardless of your role or professional interest, you will be making a difference at SickKids and contributing to our vision of Healthier Children. A Better World.
Employment Type
37.5 hour work week (1.0 FTE)
3 year contract with full benefits
On-Site Work Model