Engineering Manager- Mobile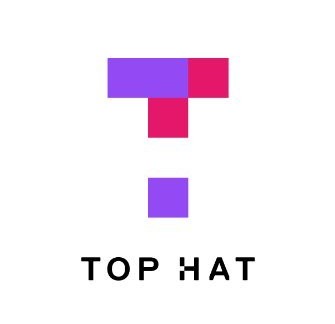 Top Hat
Canada
Posted on Thursday, September 7, 2023
We are seeking a forward-thinking Engineering Manager for our talented mobile development team. In this role, you will play a pivotal part in steering our mobile application initiatives, leveraging your expertise in Android, iOS, and cross-platform development. As the mobile teams Engineering Manager, you will drive technical innovation, manage team members and their work, and ensure the successful delivery of high-quality mobile applications.
You will:
Lead, guide, and motivate our mobile development team, fostering an environment of collaboration, innovation, and growth.
Utilize your comprehensive mobile development experience to provide guidance and mentorship, both in native (Android, iOS) and cross-platform (Flutter) development.
Drive the modernization of legacy codebases and the implementation of new, cutting-edge features to elevate Top Hat's mobile offering.
Collaborate seamlessly with the team's product managers, designers, agile coaches and test engineers, to determine priorities that balance creating new functionality and the maintenance of existing functionality.
Work with team members to validate product requirements.
Champion the importance of technical aptitude and confidence, advocating for optimal solutions and guiding the team to overcome challenges effectively while balancing tradeoffs.
Ensure the team is delivering quality and performant code that follows design patterns, best practices, accessibility and observability standards.
Communicate effectively with product engineering leaders and team members to gain alignment on priorities.
Build and nurture trust across the organization through open communication, transparency, and a consistent track record of successful project deliveries.
Use emotional intelligence to navigate complex situations, resolve conflicts, and create a psychologically safe environment that maintains a high-performing and positive team dynamic.
Provide coaching and mentoring to team members, empowering their growth, skill enhancement, and career advancement.
Provide regular and clear feedback to your team members about their individual performance.
With the help of the team's agile coach, evaluate and optimize the team's agile practices for delivery, and run the scrum master responsibilities for your team.
You bring:
Proven track record and a minimum of 6 years in mobile application development in native Android, iOS, and/or cross-platform technologies like Flutter.
Demonstrated ability to lead, manage, and inspire mobile development teams, with experience in managing up, down, and sideways.
You know what's worth working on and what isn't and can work with your team's product manager to create their roadmap.
Strong technical acumen with the confidence to make informed decisions and guide the team in adopting effective technical strategies.
Experience in working in multiple codebases in various states of hygiene.
High emotional intelligence and adeptness in managing interpersonal relationships, resolving conflicts, and maintaining a positive team environment.
Skillful in expressing ideas, advocating for optimal solutions, addressing challenges, and obtaining alignment.
Proven ability to coach, mentor, and develop team members, fostering their growth and enhancing their skills.
Exceptional communication skills and the ability to manage relationships across various organizational levels.
Bachelor's or Master's degree in Computer Science, Software Engineering, or a related field.
Why team members love working at Top Hat :
*A noble mission that creates meaningful, fulfilling work
*A team that cares deeply for customers and for each other
*We're a company of invested owners - every Top Hatter receives stock options
*Professional learning and development for all role levels
*An awesome and welcoming Toronto HQ, and a growing sales hub in Austin, Texas
*Competitive health benefits that start on day one
*A management team focused on performance, growth, engagement and connection
*Our winning strategy and market potential
*Innovative PTO policy with lots of time and space for self-care
*Passionate customers that believe in us—and what we do