Senior People & Culture Business Partner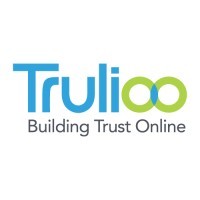 Trulioo
People & HR
Vancouver, BC, Canada
Posted on Friday, May 26, 2023
At Trulioo, we build and connect digital identity networks around the globe, and this framework of trust empowers businesses to assess the various risks associated with digital identities. Our mission is to build trust online. Digital services hold the promise of allowing anyone to interact and transact with anyone, anywhere. However, the threat of bad actors gets in the way of our connectedness; the global village only works if we trust each other.
We are a Silicon Valley-funded tech company solving the problems of trust and safety online. To realize that goal we've built the world's leading identity verification platform, enabling instant verification of 5 billion people and 330 million businesses in more than 195 countries. With offices in Vancouver, San Diego, Austin, Dublin, Copenhagen, and Singapore, we've fostered a world class team committed to building trust online. Our competitive advantage is, and always will be, our people. At Trulioo, we truly believe "everyone is someone" and we invite you to join our mission and celebrate the positive change we are making in the world.
---
Position Summary
Reporting to the Director, Global HR, the Senior People & Culture Business Partner will be based in Vancouver and support Trulioo's continued growth by leading People & Culture functions focused around our Canada based employees. As a key member of the team, you will contribute to various areas of our people operations from talent acquisition, performance management, employee engagement, training & development, to compensation and benefits and beyond. You will be the main point of contact for all P&C related inquiries for our Canada-based team and demonstrate a true level of care for our Vancouver office employees as well as all employees across Canada..
This is a one year contract position for a Maternity Leave.
Primary Duties and Responsibilities
Build strong collaborative relationships with business leaders in your client group, ensuring a full understanding of key business and people issues that will enable the provision of expert input to the business

Coach business leaders and line managers on the application of HR tools and processes to ensure effective organization design effectiveness, optimum employee performance, clear talent development focus, improved employee engagement and the delivery of a robust employee experience

Utilize data, understand trends and provide insights from the business into the design of key HR programmes/solutions and to work with the business to implement agreed solutions effectively

Partner closely with business leaders and P&C peers to ensure change management initiatives are well executed and supported by a comprehensive communications and engagement plan

Lead and/or actively participate in key P&C programs to ensure delivery of the P&C roadmap

Working with the global P&C team, support the full employee life-cycle process from attraction to onboarding through to offboarding
Key Skills & Competencies
Ability to develop collaborative working relationships and communicate effectively with internal stakeholders

Good industry knowledge and know-how of Canada employment standards

Strong organizational, time management, and follow-up skills

Knowledge of employee life-cycle best practices within a high growth, international organization

Flexible and adaptable to multiple shifting priorities
Education and Experience
5+ years HRBP experience, ideally in a global environment

A proven track record in strong business partnering and collaboration with senior business leaders in a fast moving business environment

Experience in navigating employment law, supporting development, talent acquisition, performance management, and employee relations in an international environment.

Flexibility to deal with multiple, changing & sometimes competing priorities while retaining a focus on customer experience.

Outstanding communications skills with the ability to connect and develop trust quickly with all levels within an organization

Proven ability to influence leaders

Creativity and innovation in identifying unique and interesting ways to problem solve, engage and improve the employee experience

Experience in the Technology sector
It's a bonus if you have…
Experience using BambooHR (HRIS). Lattice (Performance Management) or Greenhouse (ATS)

Experience with Google Suite

Experience with human resources operational practices, policies, and processes for the US
---
Working at Trulioo
You will be challenged to achieve, develop, and grow as part of a hyper-growth company.
We offer you the opportunity to make a difference and create a better world by revolutionizing how technology, trust, and identity intersect online. We are on a mission to make sure no one is left behind and everyone has the opportunity to participate fully in the modern digital economy. In order to do this well, diversity and inclusion have always been fundamental to our mission, our culture and our life. Trulioo is proud to be an equal opportunity employer and our commitment to inclusion across race, gender, age, religion, identity and experience connects us with the customers and communities we serve, attracting top talent and passionate changemakers across the globe. Our mission matters – for billions of people everywhere.
The diverse experiences, ideas, and identities of Trulioo's team members help us make better decisions and drive great results. We foster an inclusive work environment that welcomes team members of all backgrounds and perspectives.
We're committed to providing a meaningful environment for every member of our team. We hire exceptional people and reward them with trust, autonomy, mentorship, and the freedom to grow into their roles.
You are naturally curious, invest time to better understand complex concepts and have strong attention to detail. You love working in a team where trust is key and want to make an impact everyday. If this sounds like you, please apply and come work with us.
Studies show that minorities and members of underrepresented groups apply for jobs only if they meet 100% of the qualifications. Trulioo encourages everyone interested in a role to apply. We look forward to your application!
---
Privacy Notice
Trulioo collects, processes, and discloses personal data solely for the purposes reasonably required to establish, manage, or terminate an employment relationship. This includes:
• your name and contact details, including email and phone number; and
• details of your qualifications, skills, and relevant experience.
Trulioo believes the information in this publication is accurate as of its publication date. The information contained in this publication is subject to change without notice.
THE INFORMATION IN THIS PUBLICATION IS PROVIDED "AS IS." TRULIOO INFORMATION SERVICES MAKES NO REPRESENTATIONS OR WARRANTIES OF ANY KIND WITH RESPECT TO THE INFORMATION IN THIS PUBLICATION AND SPECIFICALLY DISCLAIMS IMPLIED WARRANTIES OF MERCHANTABILITY OR FITNESS FOR A PARTICULAR PURPOSE.
No part of this document may be reproduced without the express written consent of Trulioo Information Services Inc.