Associate Visual Designer, Platform and Social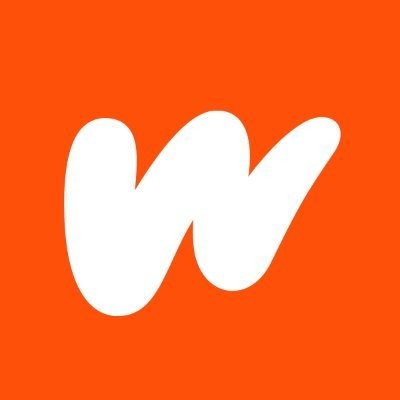 Wattpad
Design
Los Angeles, CA, USA
Posted on Tuesday, April 25, 2023
As the global leader and pioneer of the mobile webcomic format, WEBTOON has revolutionized the comics industry for comic fans and creators. Today, a diverse new generation of international comic artists have found a home on WEBTOON, where the company's storytelling technology allows anyone to become a creator and build a global audience for their stories.
With a massive catalog of incredible digital comics from rising stars on WEBTOON CANVAS platform, and a growing roster of superstar WEBTOON Originals creators, there's something for every type of comic fan on WEBTOON. With an average of 89+ million monthly active users, and WEBTOON adaptations on Netflix, HBO Max, and other screens around the world, WEBTOON's passionate fandoms are the new face of pop culture. The company has worked with DC Comics, Marvel Entertainment, HYBE, and many more of the world's biggest entertainment brands.
We are looking for an exceptional Associate Visual Designer to join its growing international creative team. As a Visual Designer you will be a part of the team contributing to how our readers discover and engage with our content platform. We are looking for a detail-oriented, trendsetting designer, who are adept at problem solving, and comfortable operating autonomously as well as in a team. The right candidate will also have excellent communication skills, experience creating style guides and defining brand elements, superior typography and color skills, and a passion for introducing WEBTOON's characters and stories to new audiences. The successful candidate will be working directly with CANVAS, WEBTOON's massive self-publishing platform with thousands of titles from creators all over the world.
REQUIRED: A portfolio and cover letter are required to be considered for this role.
What you'll be doing:
Work closely with the Platform Art Director in a highly-collaborative, inclusive, and fast-paced environment.
Design across our entire North American and Latin American digital content platform (app, mobile and desktop), as well as our social media channels.
Create eye-catching, elegant designs that engage readers and communicate key messaging clearly.
Build upon the global brand style guide across multiple channels to help create WEBTOON's North American and Latin American visual playbook.
Follow global WEBTOON brand standards, while creating extensions unique to North America and Latin America.
Partner with video and motion creatives to ideate and art direct visuals for compelling digital and social ad campaigns to drive new user growth and retention.
Be a WEBTOON brand and audience expert—Help give clear, actionable feedback to external creative agencies and production companies.
Design across multiple channels as needed—including event design, OOH, merch, and supporting our social media creative team.
Juggle multiple priorities from stakeholders while maintaining clear communication with teammates to ensure projects are completed on-time and according to design standards.
What we're looking for:
You have 3+ years' experience in visual design for digital platforms at either a creative agency, production company, or in-house creative team.
You have experience collaborating cross-functionally with UX designers, programmers, project managers, marketers, as well as tech roles such as engineering.
You have a passion for WEBTOON and pop culture! (Comics, games, television, animation, film.)
You have superior typography, color, and layout skills as well as a strong foundation in UX and UI design and a demonstrable understanding of the end product for your designs.
You are a master of Photoshop and Illustrator, and as a bonus have motion experience in After Effects or Premiere Pro.
Above all you are a team player who designs to delight our WEBTOON readers from the heart—not the ego.
WEBTOON is owned by South Korea's internet conglomerate Naver. In 2021, Naver acquired webnovel app Wattpad. The move aligned WEBTOON, the world's largest digital comics platform, with Wattpad, the world's leading webnovel platform. Together, these storytelling technology platforms reach a combined audience of 166 million people around the world.
Join us and work with some of the biggest artists, IP, and fandoms in comics!