Financial & Real Estate Content Architect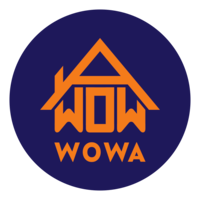 Wowa Leads Inc.
IT, Accounting & Finance
Remote
Posted on Friday, January 29, 2021
About Wowa Leads
WOWA is a leading real estate and financial technology company that is transforming the real estate experience. We are a team of engineers, scientists, and bankers with a mission to empower people with the knowledge and toolset they need to make some of life's biggest decisions: buying or selling a house and getting a mortgage. Our team is constantly iterating, solving problems, and working together to build new solutions to help our clients get their best results. Together with our agents and advisors, we are redefining what it means to buy or sell a home.
Perks of working with us:
Flexible hours
Working from home
Experience of working in a startup
Have more decision making power, you can be engaged in any discussion that may interest you in the company (Technology, graphic, process, -development and so on)
Your Responsibilities
Write comprehensive articles about different financial and real estate products and programs
Test and improve the already implemented financial and real estate products
Suggest and design the structure of the future financial products-
Learning the search engine optimization (SEO) concepts/methods and help to improve the website contents
Manage the sponsored articles
Must Have:
Excellent understanding of the personal financial products such as mortgage and taxes
Very good understanding of the real estate industry
Excellent writing skills
A passion for research and writing
Detail-oriented and organized
Able to work independently in a fast-paced environment
Very good verbal communication skills
Good to Have:
Research position experience
Good understanding of the search engine optimization (SEO)
Good understanding of the web technologies
Prefered Programs:
Master's and PhD students of the following programs: science, engineering, finance, actuary and economics
Please send a copy of your resume and CV/transcript to info@wowa.ca