Financial and Real Estate Writer (Internship)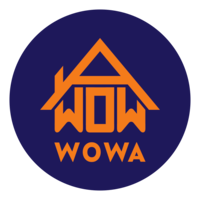 Wowa Leads Inc.
Marketing & Communications, Accounting & Finance
Remote
Posted on Monday, March 1, 2021
About Wowa Leads
WOWA is a leading real estate and financial technology company that is transforming the real estate experience. We are a team of engineers, scientists, and bankers with a mission to empower people with the knowledge and toolset they need to make some of life's biggest decisions: buying or selling a house and getting a mortgage. Our team is constantly iterating, solving problems, and working together to build new solutions to help our clients get their best results. Together with our agents and advisors, we are redefining what it means to buy or sell a home.
Role Description
As a Financial and Real Estate Writer at WOWA Leads, you will help us become the #1 source for real estate and financial education in North America by writing comprehensive articles and guides about various financial and real estate products and programs. You will also learn Search Engine Optimization (SEO) and apply its principles of creating great and effective content to our websites: WOWA.ca and Casaplorer.com. As part of this process, you will collaborate with our team of developers to help test and improve the implementation of your content as well as previously published tools and calculators.
Must Have:
Very good understanding of the real estate industry
Good understanding of personal finance
A passion for research and writing
Attention to detail and organization skills
Ability to work independently in a fast-paced environment
Good to Have:
Prior experience in research or financial analysis
Good understanding of search engine optimization (SEO)
Good understanding of web technologies
Perks of Working with Us
Experience of working in an early stage startup
Have more decision making power, you can be engaged in any discussion that may interest you in the company (e.g. product strategy, user analysis, legal and financial aspects)
Flexible hours
Working from home
Please send a copy of your resume and CV/transcript to info@wowa.ca